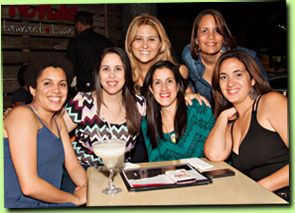 ... since my school years reached to an end!
It's really crazy to think that I have been an adult for THAT long.
We were a total of 125 at our senior year, and most of us were together since preschool. There were different classes, but every school year, they used to mix us in order for each one of us to have at least one school year together. At the end, all 125 of us are very close and we know each other well.
For our 15 years anniversary, we decided to do two different celebrations. One night out with just us, and a "field day" with our families. A few of us got together several times before the events to plan everything, and it was a total success.
I made an invitation (both events in one card) and here is the English version (some fake info for posting purposes)...
There are many out of the country, but almost a 75% of the ones in the country, were present at the first event. There are also many people that were part of our class at some point while growing up, but that didn't graduate with us. Some of them were present too. It was an unforgettable night and we look forward to the second event.