I
posted last week
about my 15th years anniversary of graduation school, and we had the second part of the celebration today.
We decided to do it at the school itself, because it was going to be the only place where we can have such a large group without non related people. We decided to do it like a "field day" and we had many attractions for the kids.
As my school is a Catholic School, first thing we did was to celebrate a Mass. The oldest kids present were selected to do the bible readings. Gaby was one of them (picture on the right). Every child did the reading with their parents and siblings.
Not everybody was present at the Mass, but during the day, lots and lots of people were coming and going and I took pictures of every family. This picture was taken with the group that was at the Mass, and it is in the place where the principal and teachers are standing when they do the Flag Ceremony every morning before the school starts.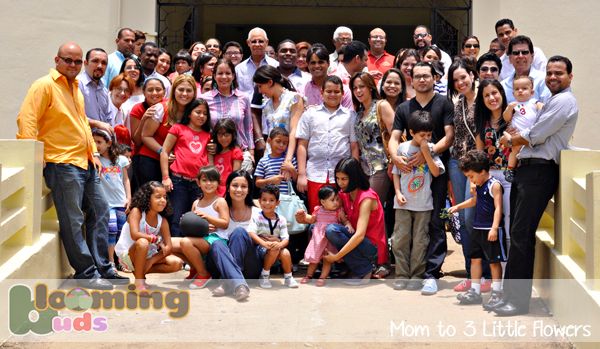 One of the things we had was an inflatable batting cage... All three girls did great, even though Mia didn't lose her "diva" attitude...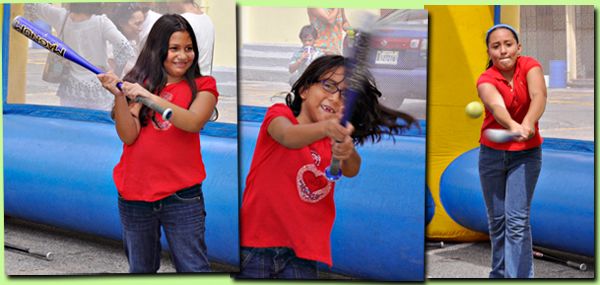 Face painting! Gaby said she was too old for that... too cute!
The biggest hit of the day was an Inflatable Climbing Wall... It was very high, so not all kids dared to do it... As Mimi is not any kid, she went up and down, over and over again! Gaby and Mia "tried", but that was about it.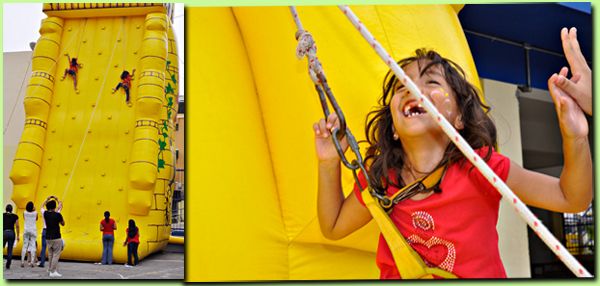 And of course, they dared ME to do it... I couldn't say no to it. When I was on top, all I was able to think was in the amazing feeling that Mimi feels when she is all the way at the top.,,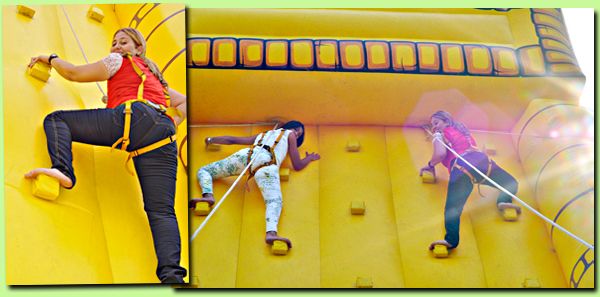 And of course, a picture with my blooming buds...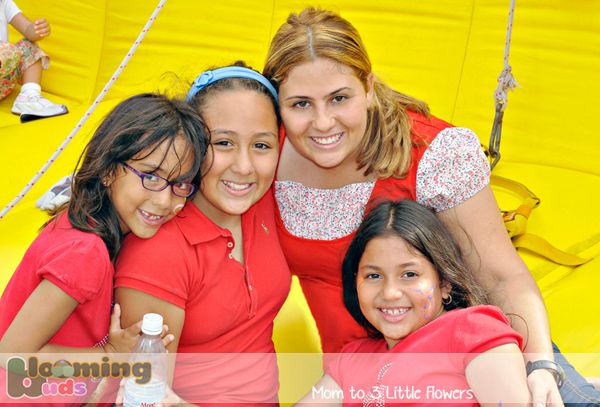 Having OUR kids in the same grounds where WE ran around as kids ourselves was amazing, and we all look forward to do something like this again.