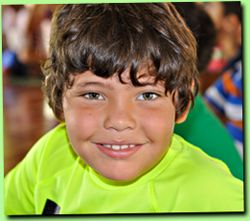 My girls and oldest nephew have been attending a Summer Camp for the last couple of weeks. They get to do sooo many stuff, and it has been really fun for them. It has many sports, including swimming and they just can't get enough of it.
Today, I decided to pay them a visit to be able to take pictures, and I was able to see them in several activities.
My nephew is not a picture person, but for some reason, he cooperates with me. Maybe he does it because he sees my girls cooperates, or maybe because he loves me... whatever reason, he smiles for me!
They are divided by teams, and that's how they do the activities. Mia and Gaby are together and they were jumping the rope...

Mimi was in a different team... She was playing Tennis... She was doing an awesome job!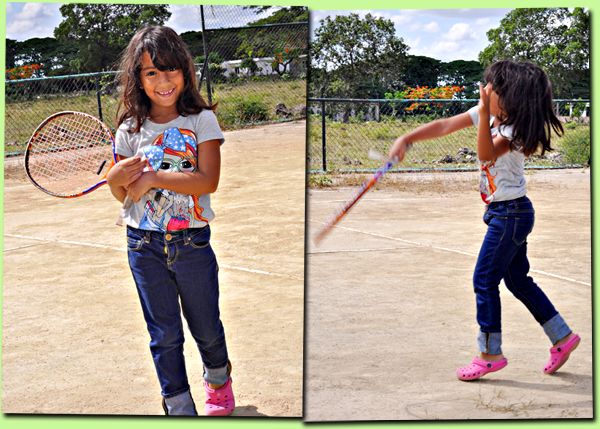 My nephew was playing soccer... They were not in the actual field, so they were just kicking penalties...
Next, it was pool time! They ALL love the water, and they have progressed a lot in their swimming skills.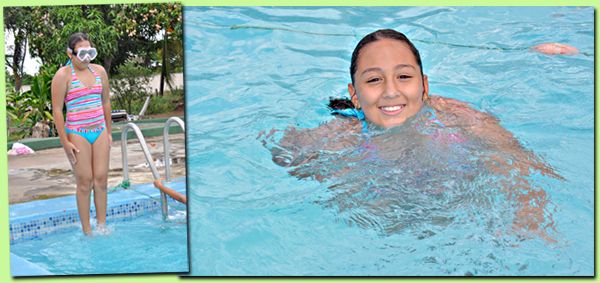 All four together!