Our local mother's day is the last Sunday of May (which is next Sunday) and today was the Mother's Day presentation at school. The first act was Camila's grade as they are the youngest of the school.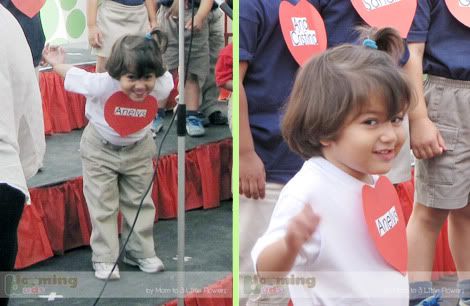 Camila knew the songs by heart, but as soon as she saw me the crying started and she ended up in my arms instead of the stage... After the show was over, she gave me some gifts that she did for me: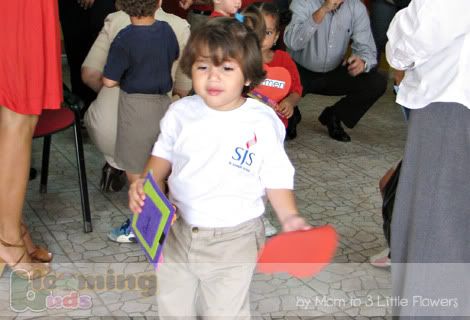 After the Toddler and Pre-K class was Gaby's presentation with all the other K kids.. She was also intimidated with my presence and even though she sand all the songs beautifully, she refused to say the sentence that she was suppose to say by herself.
At the end, she also gave me the gifts she made for me.. She was very sad that she didnt said her line: