As you may know by now I LOVE spending time with my extended family... I love spending time with my parents, brothers, nephews, cousins (plus their kids), aunts, uncles, etc etc etc.
As my inlaws are leaving tomorrow, my mom invited us for lunch at her house with my oldest brother, wife and son... It was a very nice time, and it got better when two of my cousins called to let us know that they were gonna stop by with their girls (
remember them?
)...
The girls and boy had a blast and they managed to get along very good... Their ages are: Gabriela (5), Isabella (almost 4), Camila (3), Ariel (almost 3), Maria Paula (2.5) and Amelia (2).. PICTURE THAT!!
Here are my daughters and nephew: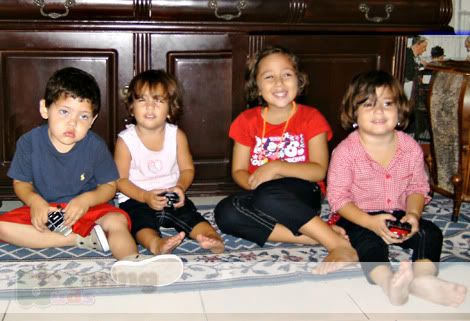 Now with Isabella: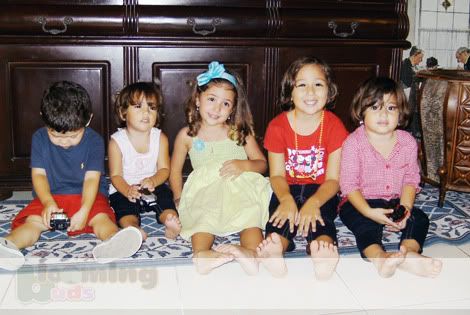 Now with Maria Paula: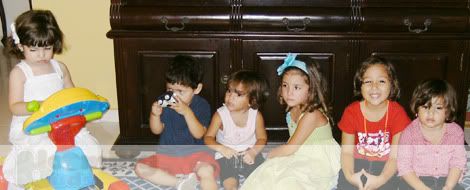 By the way, Happy 4th of July!!