Over a year ago my inlaws sent a bike to Gaby, and it has been under our stairs since then... We didnt plan it, but we needed to take it to store because it had a manufacturer defect... Yesterday, they went and took care of it... Early this morning, we went to another store and got one for Mia... They we all very excited... There is one at home that fits Mimi, but needs some repair...
Here is Mia in her bike:
Here is Gaby in hers:
Mia wasnt very thrilled with her bike anymore: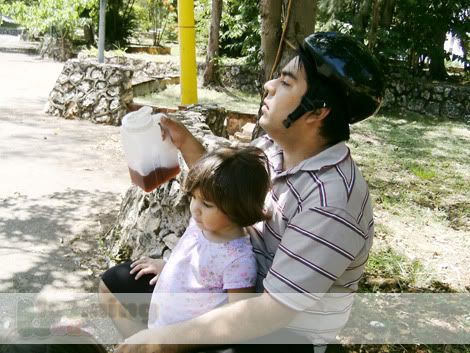 Mimi took advantage of it and asked to use it.. It was huge for her.
Mia started using the scooter: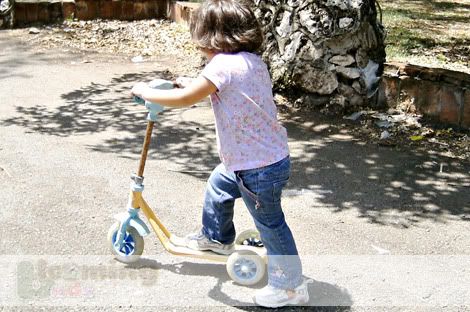 Then, they were VERY tired!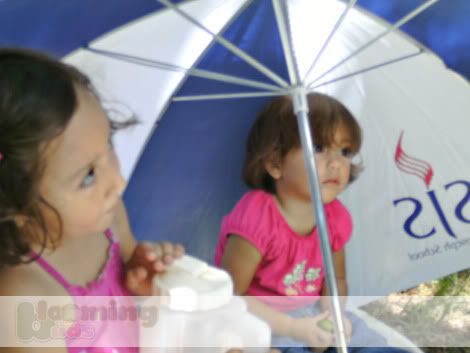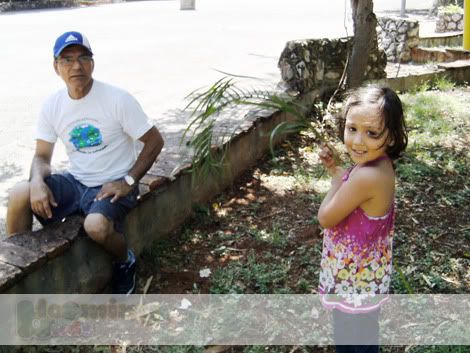 The day was VERY VERY hot today, but we had a lot of fun!!!