Today we had a mass at the school to celebrate our 10th anniversary...
The other night
was about us, and today was about the families...
We had an awesome time and the girls had a blast with the kids that went...
Just after the mass:
There were some caps, shirts and books from high school that were unused, and they took them as a "souvenir"... The book was writen by most of us... It was a recopilation of poems that we wrote on the literature class. I may share the poem that I wrote later on..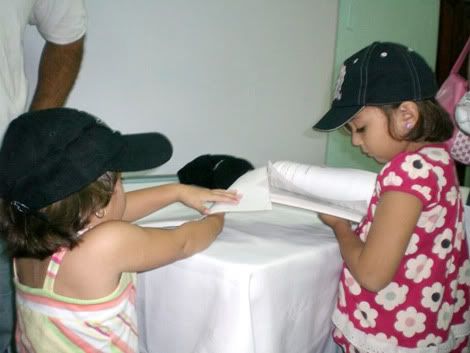 De La Salle - Prom 1999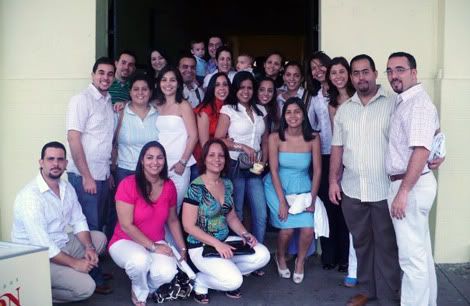 Some of the kids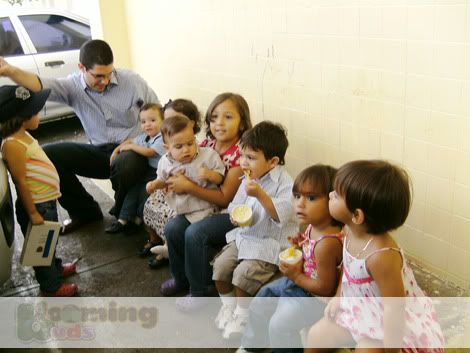 Then, we went to the school's preschool area.. The kids had an awesome time...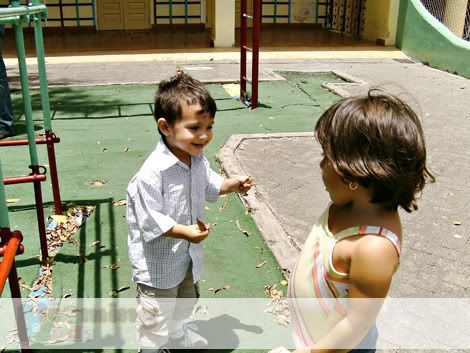 We are looking forward to plan more activities so we can get together more frequently... That would be soo nice!!