Today was a local holiday and we got to spend the whole day together... My brother, sister in law and nephew were in town, and we went to Happyland (
remember the place?
)... This time we went to a new Happyland they opened last week in the same place where I got
together with my friend last week
. My mom also went with us.
I didnt had the camera with us, and my brother only takes photos with his Blackberry, so there are no photos to post... That makes me really sad, but oh well, there will be other chances to take photos...
Here are some photos property on
Bonchecitos
, so you guys can have an idea of how it looks... This is the main entrance:
The similar atraction in the other Happyland is a ship.. In the new one it is a plane!
The similar to this one is the trains... Here they have Safari jeeps: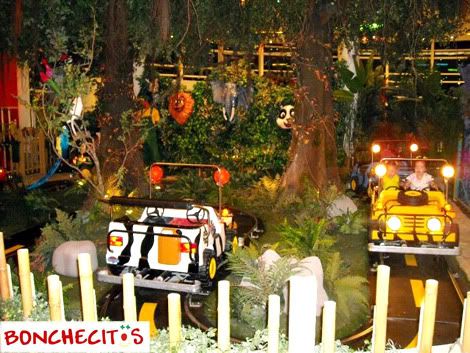 The bumper cars... I got in with Gaby (she was doing all the driving) and hubby got in with Mia.. It was really fun...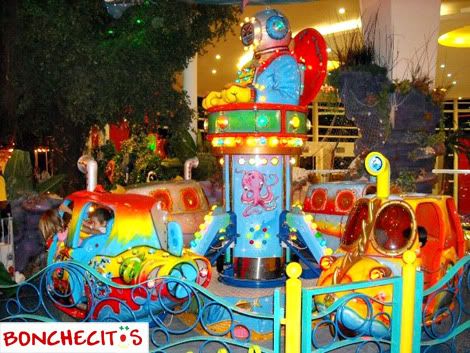 When we got home, we took care of a few homeworks that Gaby had for tomorrow... How fun was to find out that she can practice her lessons ONLINE!!!!!! One of the math homeworks was to go and play an addition game in the Harcourt website, and we found tons of games for math and spelling and Gaby is in love with them... I will be doing a separate post about this!