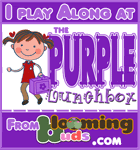 This week was a very good, but not in the way I planned for it... We had issues with our gas provider and we are still waiting for them to come and fill out our gas (who has been out since Monday after I finished making breakfast)... We are fine cooking everything else in our electric oven and microwave and rice electric pot, however, I had no way to boil the broccoli.. Soooo, we couldnt make the Magic Broccoli week... Instead, I decided to avoid veggies most of the days to see how much Gaby was going to improve her eating...

Im amazed to say that almost everyday (except one day that I sent in veggies), she ate EVERYTHING!!!!! And I mean EVERYTHING, even the fruits that sometimes she will leave untouched!!!!

As I also got cauliflower, and assuming my gas situation will be sort out tomorrow at the latest, I plan to make next week "MAGIC CAULIFLOWER", with 5 different ways to eat Cauliflower... If you guys want to play along, Im open to any ideas or suggestions...

Here is what Gaby got this week:
MONDAY: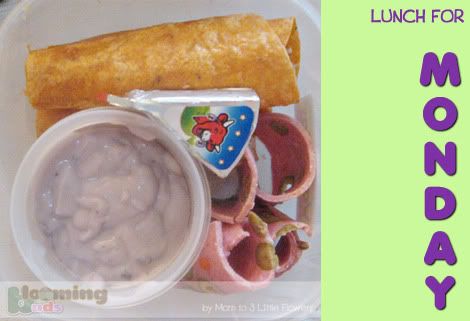 - Cheese and mayo dressing in a tomato wrap
- Ham with olives rolls
- Laughing cow cream cheese
- Blueberry Yogurt
Comments: Container came home EMPTY EMPTY!

TUESDAY:


- Peanut butter and strawberry jelly sandwich in whole wheat bread
- Chicken sausages
- Apple wedges (a full apple)
Comments: Container also came home EMPTY EMPTY!

WEDNESDAY: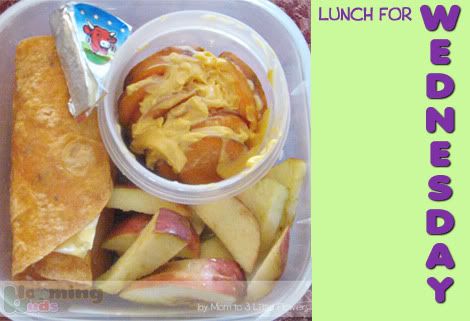 - Cheese and dressing in a tomato wrap
- Apple wedges (a full apple)
- Carrots in circle with melted cheese
Comments: Carrots were almost all there and at least half of the apples...

THURSDAY: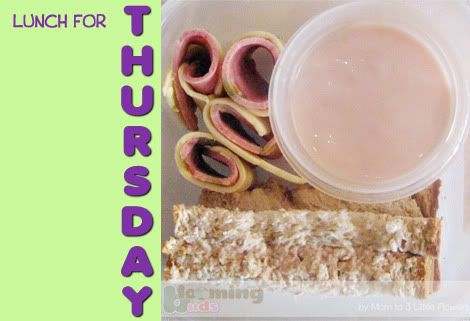 - Ham with olive and cheese rolls
- Tuna salad sandwich in whole wheat bread
- Strawberry yougurt
Comments: She ate EVERYTHING.

FRIDAY:


- Crackers with dressing
- Pears with chocolate sprinkles
- Cheese and Ham with olives rolls
Comments: None yet.

BONUS!
On Monday (just before my gas decided to die), I made a sandwich for hubby to take to work that looked very good... The photo is not good and it doesnt show it as cute as it was in real person, though... It is a sandwich in whole wheat bread with Ham with olives, cheese, tomato, eggs and mayo.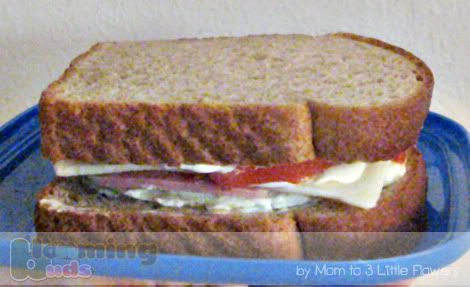 If played along this week, share your link here:


Dont forget to leave your comment, even if you didnt participate!! You guys know how much I love comments!!!!