For years I have known a lady under her online screen name, and as the mom of two gorgeous boys... We "met" on the Latino Families board on Baby Center and we kinda lose contact after the boards changed (I think it was a year ago... or is it two years already??)...
Anyway, she is married to a dominican man, and they came to the country to visit his family... On the very last day of her visit, I got to meet, not only her, her husband and kids, but also her husband's whole family!!
We got together in a big department store that is kinda like a shopping plaza, just after I picked Gaby up from school, and we talked and talked and talked. The kids ran around like crazy, and my girls also ate some chocolates and junk food that they "stole" from her older son.. LOL...
Her younger son was at home, because he was sleeping, so we decided to go to their house and we had an awesome time... As soon as we got there, there were tons of arms to hold the girls and play with them... They live in a very small street and mostly all the neighbors are from the same family... My girls felt at home..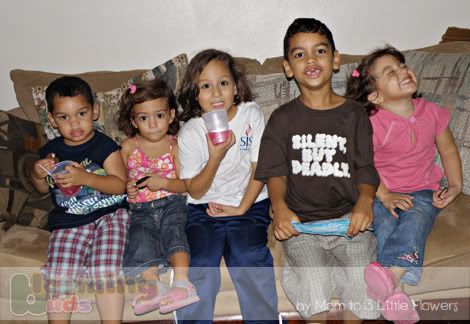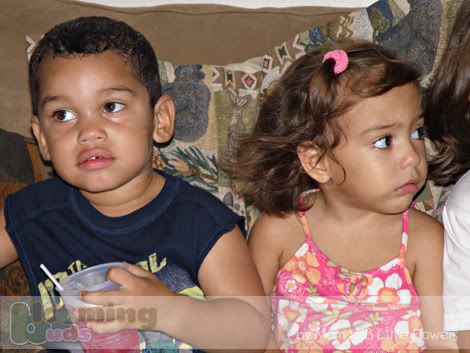 After a while, we went to my mom's house so Gaby could do her homework and to get together with hubby (I had my mom's car, so hubby drove my mom to her house and was waiting for me over there)... Then, we came back to my friend's house so hubby could also meet her and her family...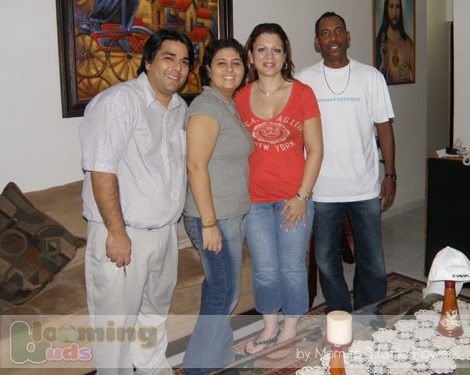 We truly had an awesome time, and it makes me sad that we got to meet in her very last day in the country... Im sure our friendship will grow up more, and they do visit the country as frequent as they can, so there will be more and more chances to see each other. Their family is very nice and treated us like queen, king and princesses...