Today was THE day!! Gaby was really excited about going to school, and actually cooperated very good while getting ready! When she got there, she got a bit intimidated as this was the first time that she goes there that she actually sees kids... She knew this time was different, so it was normal for her to feel a bit on "defensive mode". After all, she loves her previous teacher and classmates, and she is still not very sure why she doesnt get to be with them again.


She wasnt very cooperative for picture time after we got there... Here is how she looked before leaving the house, and how the door of her
Purple
classroom looks like (those are grapes, each one with the name of the kid).
Here she is with the teacher's aide (left) and teacher (right) while she was still in no-pictures mode....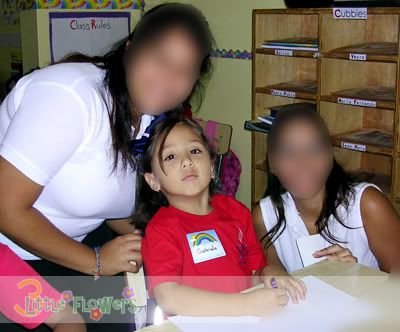 This was during the day taken by the principal with her cell: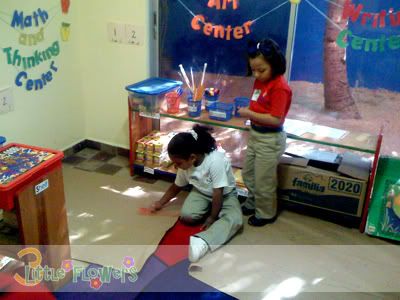 When I went to picked her up she actually asked for pictures, and took advantange of the situation and got into the 2-3 years old playground (where kids her age are not allowed to play during the day as they have their own playground with bigger toys).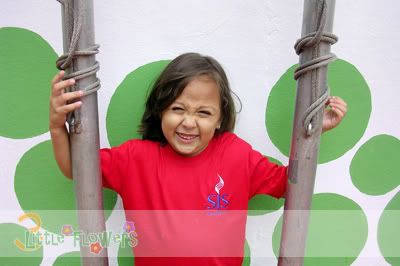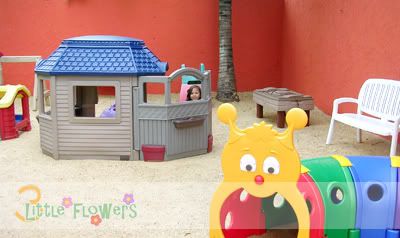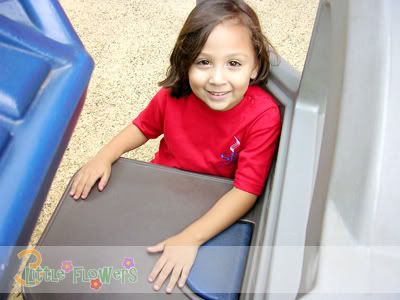 And here she just after 2 minutes of sitting in the car, while the car was not even on yet, and she didnt even had the belt on: