Ariel Enrique is in town and we planned a day with him and his mom (my bro had to spend the whole day taking final exams for the master he is doing)... My mom came along too, and it was an awesome day!!
We went to a place called
Museo del Trampolin
. This was Gaby's second time but it was like a first time, because she was only 2.5 years old the first time we went, so she doesnt remember it... At that moment my mother in law was visiting us from NJ, and Camila was a newborn and stayed home with my mom.
The kids had fun, even though they hardly understood anything. The musuem is REALLY projected for kids over 4 years old, so Gaby was the only one paying atenttion... Despite that, they all had fun, especially at the end in the backyard because they were running around like crazy playing with some balloons..
I didnt had my dad's camera with me, so we took photos with Ariel's mom cell. She will give them to me on the weekend, and in the meantime, Im going to post photos from the day that we went with Gaby when she was 2.5 years old as I didnt had a blog back then...
These photos are from 2006
:
Gaby and hubby before starting the tour: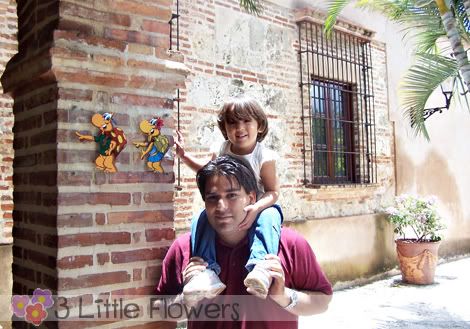 Right next to the Earth: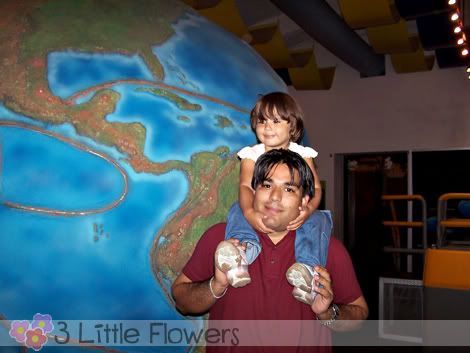 Paying atenttion to the lady's explanations: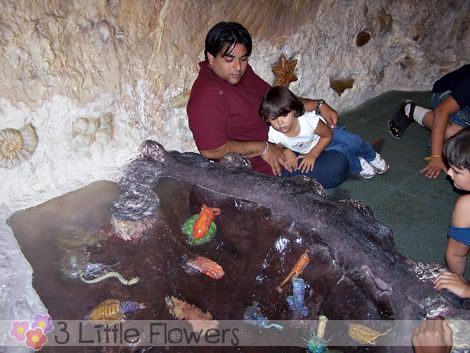 With a huge dinasour: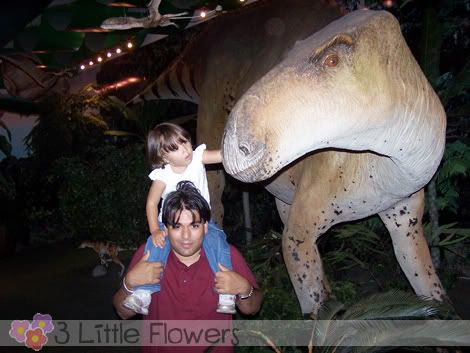 She was fascinated with this... I remember she kept saying those were big Cockroach:
More dinasours...Gotta love Gaby's face:
Gaby and me: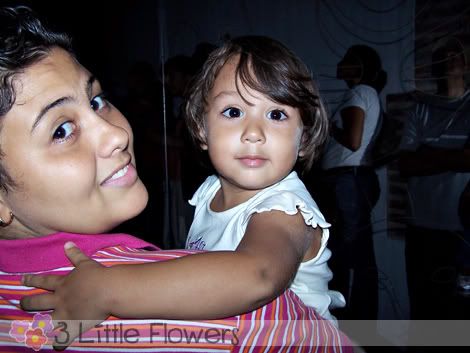 Everything looked sooo real: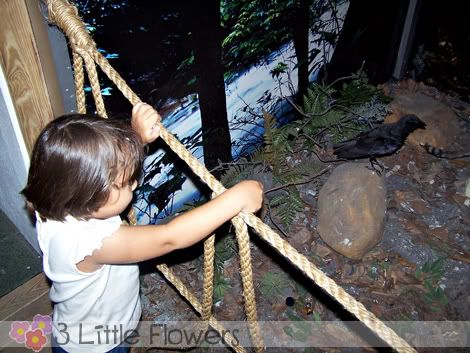 Paying atention:
Oh my, look at that "chair":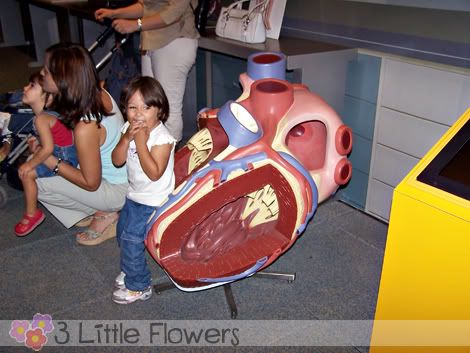 The slide tongue: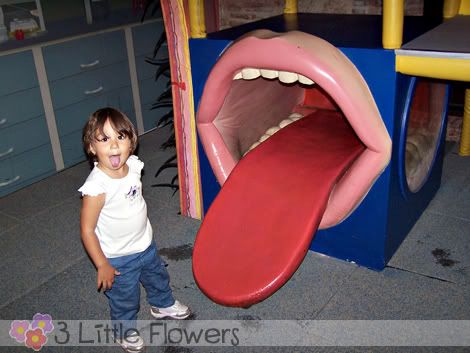 The body parts playground: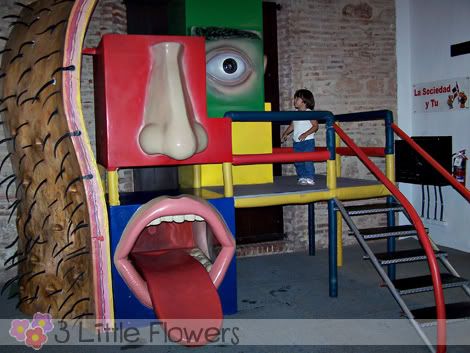 Learning how a baby grows in the belly... She was fascinated by it, specially since this was a couple of months after I gave birth to Camila:
What is that daddy?:
In the area of "Things from the community"...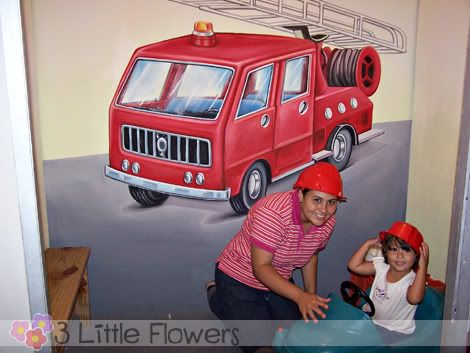 My mother in law, hubby and Gaby at the end of the tour: