Last weekend we went away
, but we really haven't done a family holiday per se… This is the first time since we are a family of 5 that we planned a long trip. We left today to Princesa Villas in Puerto Plata (North area of the country), and we will be spending here 6 days. Villas Princesa has 5 villas, and we are staying in one of them. We came with the owner (who works at the school), and she will be staying in her own villa… It should be fun as she has to big kids -a girl (12) and a boy (10)- … Im sure it will be tons of fun!!!
Starting this Monday is our Spring Break do to the Holly Week. So, the girls last day of school was yesterday, and they will return to class on Tuesday 14th. We had a great day of settle down, and we cant wait to go around and get to know all the beaches around here.
I also have with me my dad's camera, so there will be tons of pics (maybe not tons, cause Im trying to keep the camera very low key so I don't get mugged again).
UPDATED... Here is Mia crying after we left Sassy at the pet's hotel... She was really concerned: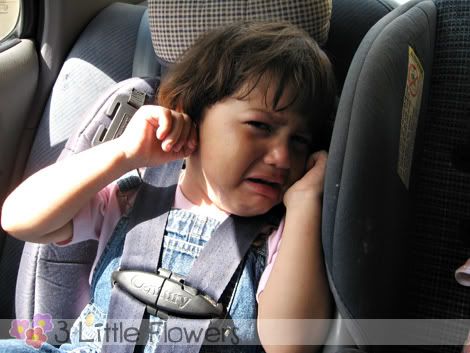 Here is a photo of the road in our way over there: