As Mother's Day in this country is next Sunday, the schools have been celebrating Mother's Day around these days....
Mimi's school celebrated it yesterday, but by mistake I didnt got the memo. Anyway, it is not a biggie as she didnt participated. She did made me a gift, and I received it when I picked her up: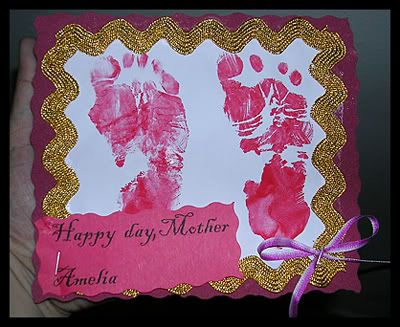 Today was the celebration in Mia's school, which as you guys know, it is the same school that I work for, BUT it's 2 blocks away (my office is located in the Elementary/Middle School's building). The presentations were from Nursery II up to K. Mia's grade is Nursery I, and they are too little to go on stage, so all the moms from that class got to take a Music Class with the kids. Mia was not cooperating much, but it was a great experience. At the end, they gave us a little gift, too.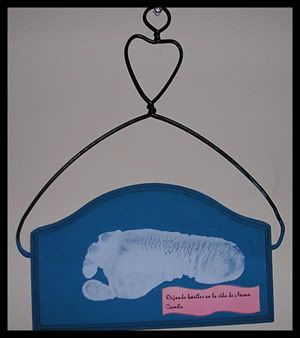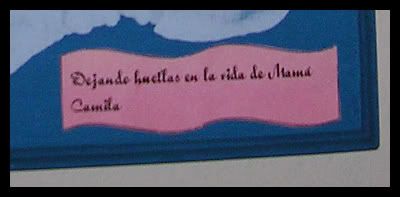 The text says: "
Leaving footprints on my mom's life
".