I have my own controversy with halloween, and I dont like to dress my girls with monsters and stuff. I do respect whoever wants to dress their kids with witches, ghosts, monsters, and so on, but I prefer to dress my girls with cutesy costumes.
I had my reserves with pirates, because they are, non-less, robbers from the sea. Despite that, a mom has to think about the pros and cons that one thing may do in her kids life, and even though I dont want to dress my child as a "robber", I do want to help her with the adaptation process of the eye patches.
Pirates wear eyepatches, so what better way to help her with this is to tell her that she is playing to be a pirate... So, I decided that she was going to be a pirate for the costume parade at school, and Mimi and Mia would be Fairies (not that there is a real relation between pirates and fairies, but there is pirates and fairies in
Peter Pan
).
Mimi and Mia will wear tutus made by me (first time trying, wish me luck), and Gaby will be using an
Elizabeth Swann
costume (from the Disney Movie:
Pirates of the Caribbean
).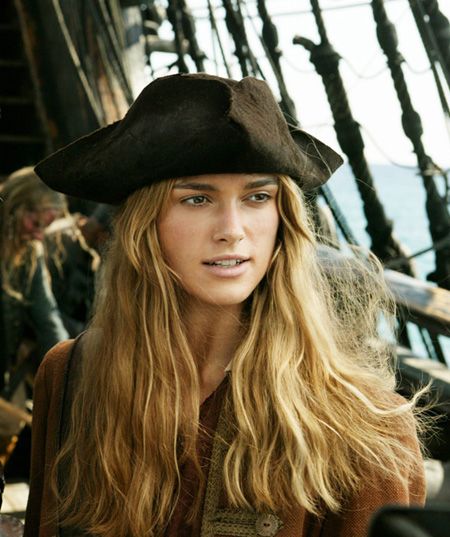 I have never seen the movie, but Gaby IS a pirate in the caribbean, as she LIVES in the Caribbean... This movie even have scenes filmed in this country, plus it looks like this pirate has a great personality... It says that she is "spirited and independent-minded", and also says that "Even after becoming a pirate, she retains her sense of propriety, as well as her loyalty and compassion for loved ones", wich is exactly how I want Gaby to be, even if she is a pirate.

Cant wait for the costume to get here! and thank God for Ebay, and the seller who had it on a VERY good price.