When I was preggo with Mia I was considering going cloth, but I just though it was too difficult, too much money, too much time, but one of my New Year's resolutions is to find a way to use my money wisely, so I started browsing around and learning about them. There are so many people that loves them, and that says that they are as easy as a disposable, so I cant loose anything from trying them out (just a bit of money, but oh well).
Let's just go by the numbers.... Each package of diapers cost us the equivalent of US$52.12 (the same package goes for US$29.99 on
Toys R Us
in the states). The package for Mimi comes with 144 diapers, and the package for Mia comes with 112. As Mia is using around 7 diapers a day, it means that the box is over in 16 days, and Mimi is using around 9 diapers a day, which means her box is also over in 16 days.... That means that I spend US$104.24 every 16 days just on diapers, that's US$200 a month on diapers, plus a few more that I have to buy to Gaby sometimes. That means that in 2008 alone, I will spend over US$2000 just on diapers!! Then it goes the wipes!! I pay $11.95 for a pack of 160 wipes!!! (yes, I know, OUCH).
If you are interested as well, the first thing to know is that there are 4 types of diapers:
- Prefolds (the ones that our parents used) with a cover
- Fitted - Also with a cover
- Pocket - With an insert
- All in ones (AIO) - All sew together, and it's like a disposable but in cloth
There are also brands that have several sizes as the disposables (XS=1, S=2, M=3, L=4, XL=5) but there are some that have one size that fits babies from 8 to 35 pounds.
Im going to try the pocket ones. I ordered a 3 pack of
BumGenius
in One-Size, and one
Fuzzi Bunz
in size Medium. The medium goes from 15 to 30 pounds and both girls are in that weight range. A girl on a
Cloth Diapering board
was telling me that some kids use that size all the way until Potty Trainning.
The BumGenius have great reviews everywhere, and as they just got a new improved version 3.0, the version 2.0 is on sale.... Here is a picture of these ones: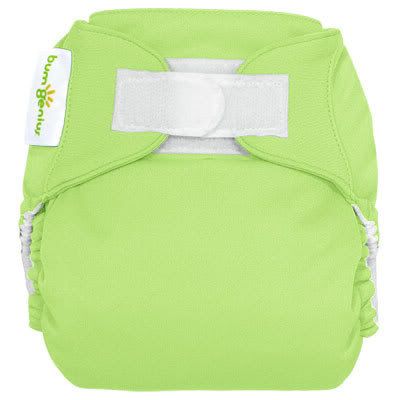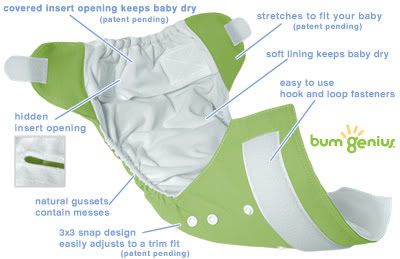 The Fuzzi Bunz also have great reviews: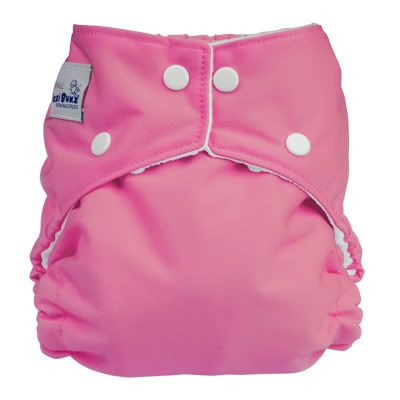 Now I CANT wait to try them out. I know this may get addictive but they have a pretty good resale price if I take good care of them.
I wont even tell my mom until I try them out, because this kind of cloth diapering is unknown in this country. If I tell somebody about cloth diapering they will automatically will think about prefolds, poo in the diapers, and babies soaked in pee.
I will sure make an update about this.