As the purpose of this blog is to keep a personal journal and a way to family and friends to be on top of what it is going on in our lives, Im posting a picture of all the things that the girls got. There are things from my mom, my friend Cara, one of Mimi's godmother and us. Thank you very much for all these things!! The girls are really happy!! They got to open 5 presents each on Christmas Day, and there are still more to come (Gaby's godfather and godmother, my in-laws, and us... some that got stuck in the customs and that we already have, and some that are to come for the
Three Wise Kings Day
.
Here is Gaby with her
Baby Alive Wet and Wiggles Doll
..... Her name is Kaitlyn
Also also got an Ice Pop Maker (couldnt find it online to link it)
Here is Gaby with baby Kaitlyn and her new doll
High Chair
(it converts to a play chair for the doll)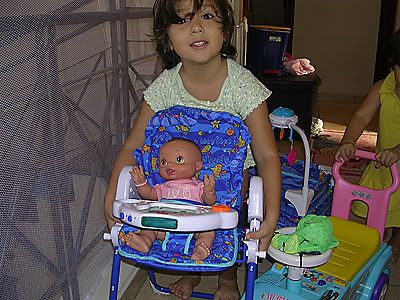 She also got a
Leapster
... She has a
V.Smile
, but the Leaspter was so cheap that Santa couldnt resist.....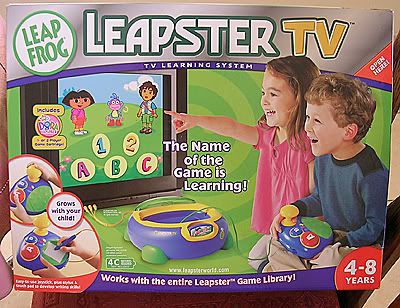 Another big hit was the
Write and Learn board
.... She cant get enough of it: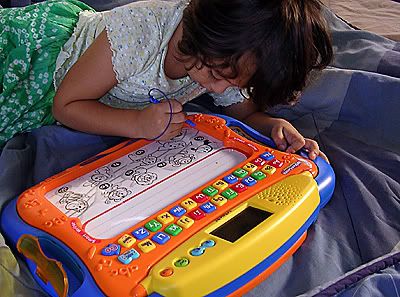 Mia got a
Dora soccer ball
: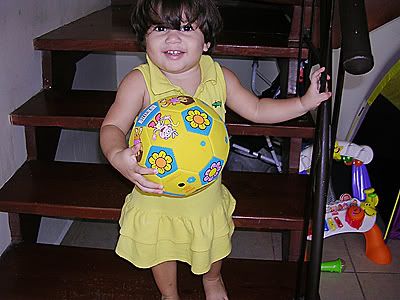 Here she is playing with it:
Mia got a
Pack and Play
to put her babies to sleep:
Mia also got a
Baby Alive doll
, but she got the Sip and Slup that just drinks juice and blinks.... She also got a Stroller.......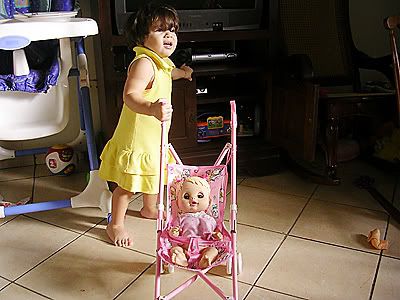 Her fifth thing was a Little People set for their collection (couldnt find a link for this one)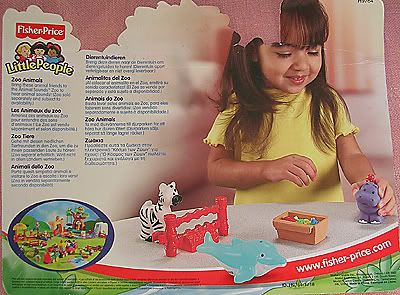 Mimi got a Fisher Price Block Activity thing (no link either)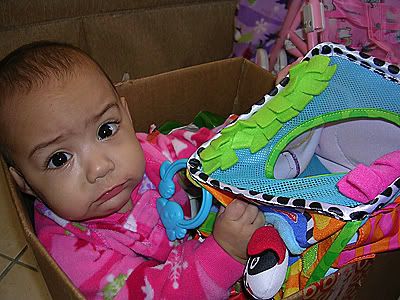 A
tent
for beach days and outdoors: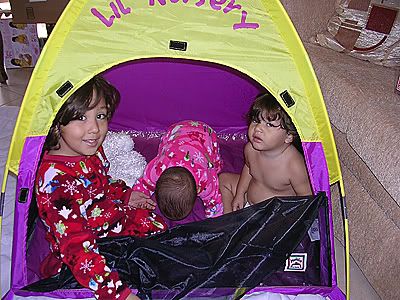 She also got
Sing Along
thing that they ALL love: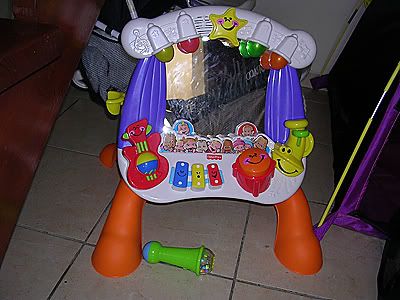 Snaps toys
for Mimi (also being used as teethers, lol)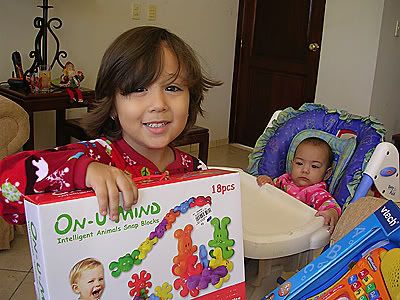 And last is the
Activity car
, which Mia and Gaby are enjoying more for now... It was bought here by one of Mimi's godmothers-to-be and it speaks Spanish from Spain... It sounds pretty funny.