Mia is so happy and so full of life and so happy. She's a mama's girl, and even though she loves her dad to pieces, she is the one that is more attached to me. She gets into trouble 24/7 and sometimes is not easy to simply enjoy the things she does, bc she is normally doing something that she is not suppose to.
When I loose my patience with her, hubby just says: Hun, take it easy cause she is the one that will be changing YOUR diapers when you're old.... LOL
Here are some pictures from today when I decided to forget about my work for a few minutes, and just to play with her. She was having so much fun simply running from one side of the hall to the other......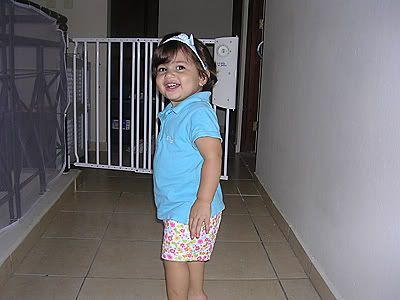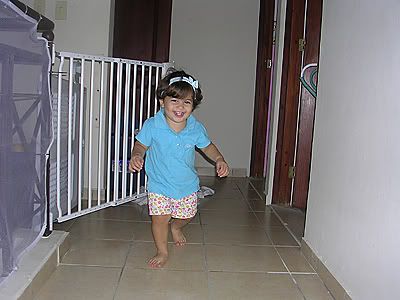 This one is playing with the mirror on her closet....