We were looking forward to celebrating Christmas Eve in our house every year and inviting my mom over and grandfather over (my grandfather has been having dinner with us every year that I have been in this country since we were kids, even though he has 7 other kids...). This year, my grandfather is sick and in bed. So, we decided to have dinner at my mom's house which is where he is living since he got out from the hospital.

I totally forgot to retake a picture after the table was fully set, but here is the table ALMOST set...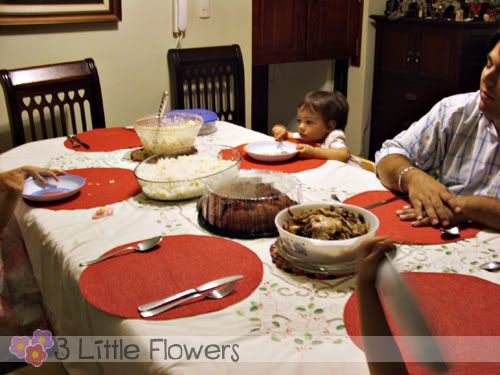 We didnt had a fancy dinner, but it sure was yummy... We had pork, rice with corn, and Apple Potato Salad (I dont know the traditional recipe for that, but ours had potato, carrots, apples, corn and mayo). We also had nuts cake, and we ended up totally FULL!!! I couldnt even drink a full cup of coke...

Anyway, here is the cutest picture of my family... Im, of course, the one behind the camera, and I LOVE how it turned out: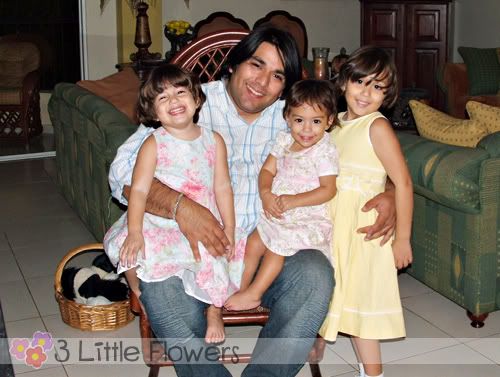 Here is Gaby modeling her dress: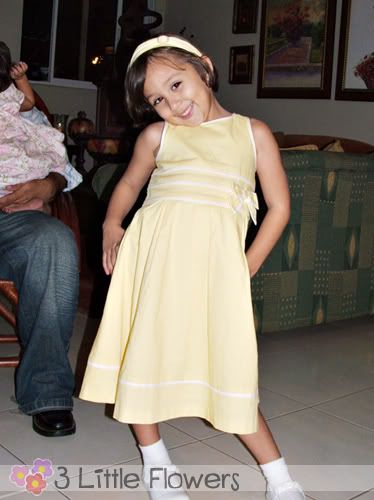 And here is Mimi being MIMI!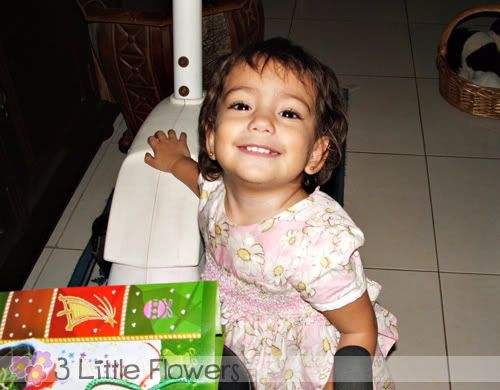 There was no way to take a "solo" picture of Camila, though.
The girls felt asleep on their way home, so there was no cookies or milk for Santa. Next year, IF we get out of our house for Christmas eve, we will be putting out the milk and cookies BEFORE going out.