As I mentioned
last Thursday
, we planned to celebrate my dad's birthday today. All my dad wanted was to spend some time with his grandkids and see them having fun, so we decided to go to
HappyLand
! There are two news attractions since the
last time we were over there
, and this time we got Gaby, Mia and Ariel a bracelet so they can get into ALL the attractions as many times as they wanted... We got Mimi singles tickets as we didnt know what to expect from her. They dont even recommend it for kids under 3 because younger kids normally gets scared or maybe tired, but Ariel and Mia had a blast and used their bracelets OVER and OVER and OVER again!!!
We got almost 150 pictures, but none of them are very good... Things moves too fast for us be able to catch them while in the atractions, plus the low lighting wasnt helping. My dad was so happy that he couldnt believe it and his wife was having lots of fun too... Here are some pictures:
The first thing we did was to get in the Ferris Wheel (this one was new). Ernesto got with the three girls, while we were waiting for my brother and family: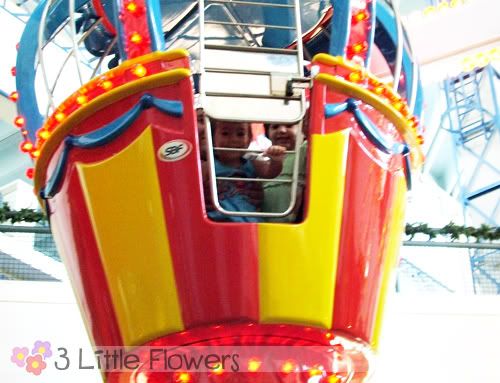 Then Gaby got into the Free Fall... She got there at two different moments.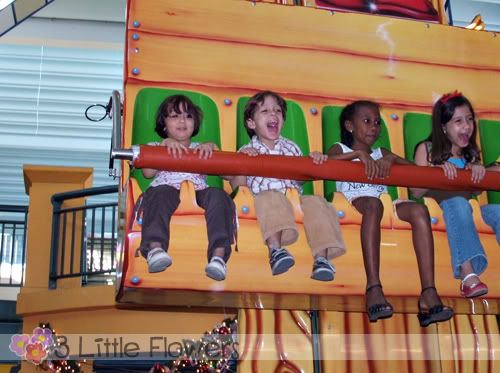 Then, they got into the Bumper Cars (another new ride)... The guy was teaching Gaby how to drive: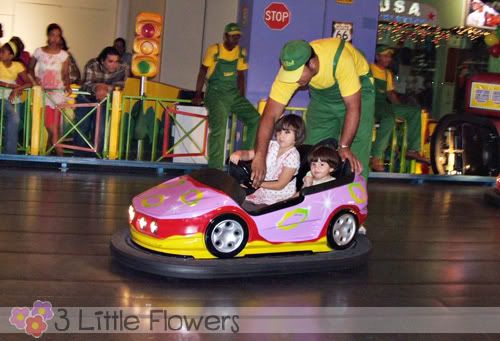 Then, my brother got there, and of course we needed to go to the Train cause Ariel is crazy about trains!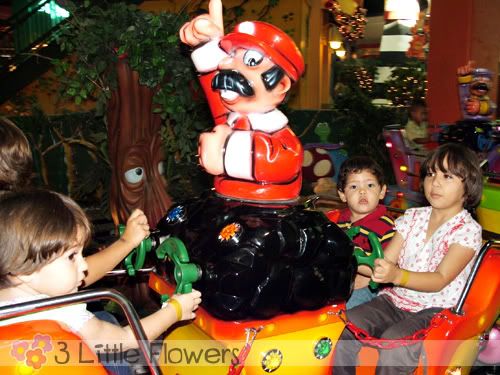 Then they got into the rotating swings... During the whole time, they got in there at least 10 times!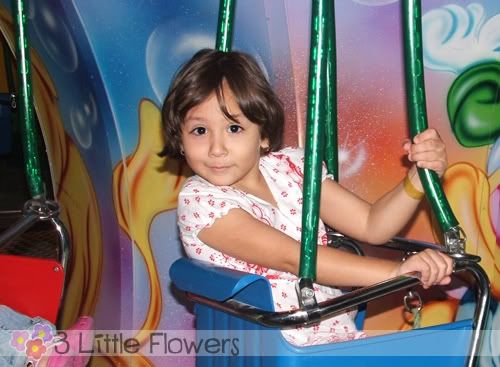 This was Mimi's first ride.. She got into a type of Carousel that has cars, trains and a few other things... She was sooo happy!!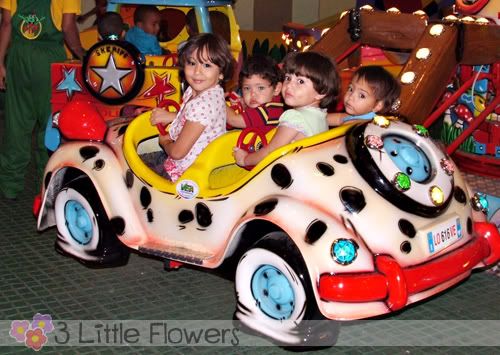 Then Gaby got into the Pirate Ship ride... Even Camila got there later on... Gaby got in there at least 4 or 5 times:
Mimi having some snacks with my dad's wife: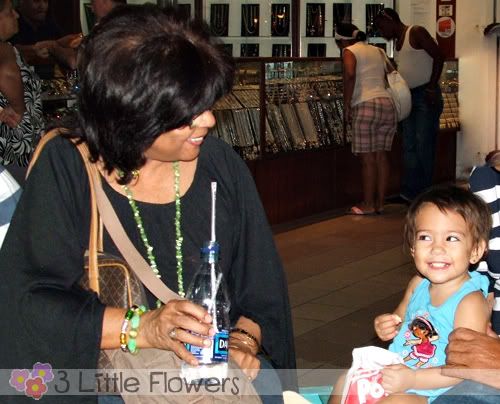 And with my dad: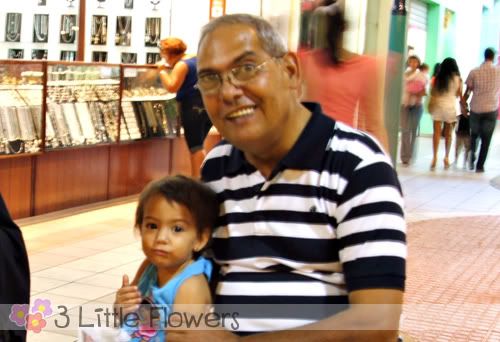 They got into the Teacups and they were sooooo dizzy it was funny:
My brother asked them to take Ariel out in the middle of the game because of the dizziness... The girls stayed there as they were Ok: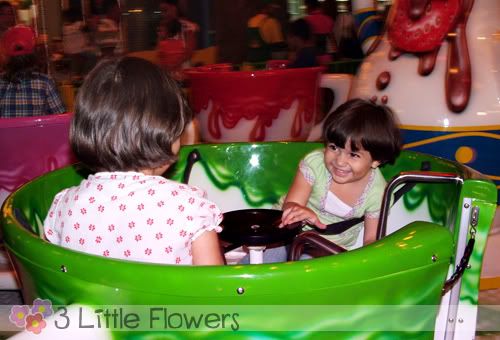 They all got in the horses Carousel: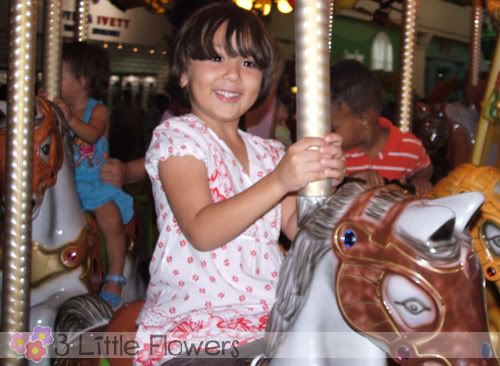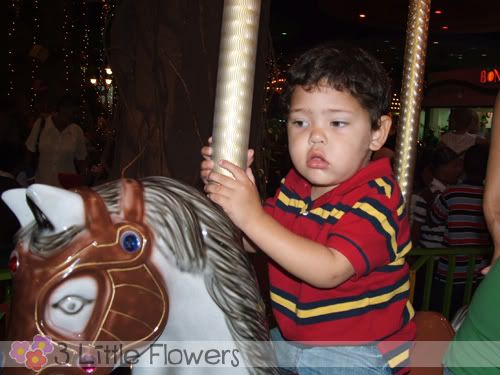 Mia was asleep by the last game, and Mimi was all thirsty!