Today Santa (aka "one of the parents") was at the preschool campus today. Gaby and even Mia have been looking forward to it. The school asked parents to give a contribution for the kids costume for tomorrow's play AND for a gift from Santa. So, each kid was going to receive a gift... It was funny as Santa was calling the kids by their names, and some kids were amazed they were actually getting a gift from Santa!
Hubby was there taking pictures while Mia's grade was there and he told me how Camila was saying: "Thanks Santa, Thanks" when he gave her the gift!! Sooo cute!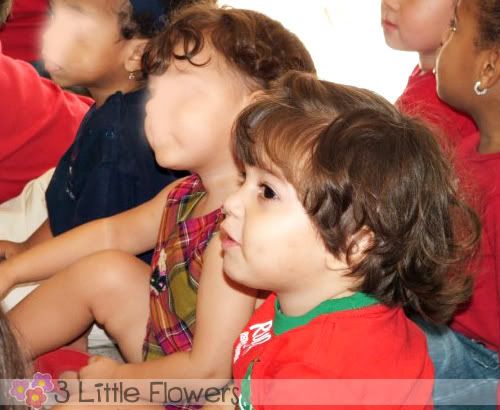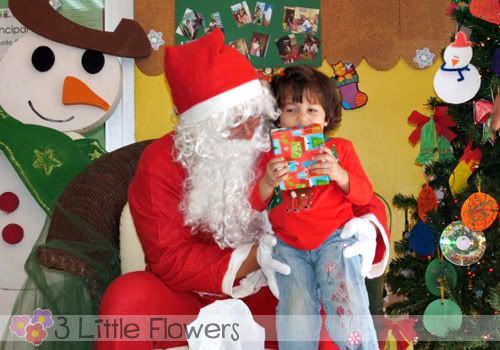 I was there with Gaby and she was sooo excited. She is shy with people dressed up and of course she was going to be shy with Santa... But she went there, and even got a picture with an Elf (he is the brother of the Santa dad).