I dont think there are many people in the world that has the privilege of having a friendship like the one I have with my friend Noelia. We have been friends since we were 1 year old (here is a picture to prove it), and we are still friends at 27 years old (I hope you all can tell which baby is who!)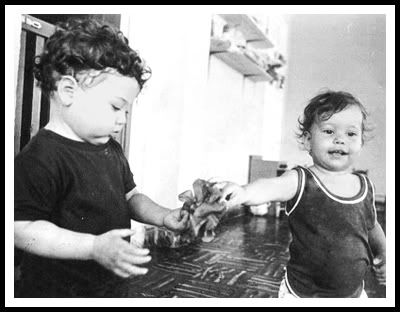 In addtion to the time we have been together, we have managed to have 26 years of friendship without any struggles, except for a little misunderstanding in 6th Grade (which Im sure she hardly remebers) that lasted a couple of days. During my whole 4 years of high school and a couple of years after that, we spent mostly the whole week together, and not even with that much interaction we had a situation that we couldn't talk or being mad at each other for more than 5 minutes. If you have that, Congratulations, because I feel honored and grateful to have it.
During the last 5 years, my life have turned around motherhood, and her life turned around her college, and even though we keep talking and communicating, being together or just hang out has been a bit difficult. Today, she accomplished something that means to me more than what she can imaging. Today, after a very hard beginning and after several years of struggling, Noelia graduated college and received her Bachelor in Architectonic Design and Decoration.
When her name was called and she walked to get her certificate, my heart was full of pride, and my heart started racing of truly happiness! I didn't had a good view, so I had to record her from a projector, but here is a video of her while receiving her certificate..
Here is a picture of us after the ceremony…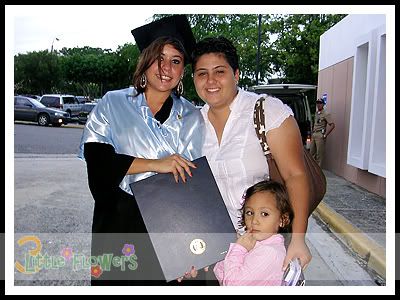 Noelia: Im very proud of you, and I hope to be by your side while you keep succeeding in life!! Way to go!!! We love you very much!