Today was Father's Day in this country, and we had a great day!! We got together with my dad in a park, as all he wanted was to play around with the girls... Hubby also had a great day, and I invite him Chinese Food as a treat (we hardly ever order food, and he is a big fan of chinese)....
Gaby was asking when was Grandpa and Grandma's day as she know we celebrated Mother's Day and now Father's Day, so when is "Dia del abuelito y de la abuelita?" (grandpa and grandma's day), she asked. We got to explain her again that the grandparents are Mom and Dad's parents, but Im not really sure that she is open to sharing her grandparents.... She feels like she owns them, and when we say things like "That is mom's dad, or that is dad's mom", she gets jelaous... (So cute) LOL.

I didnt took much pictures, as I had Mimi on top of me, but here are a few....
Feeding the doves.... They all love it, especially Mia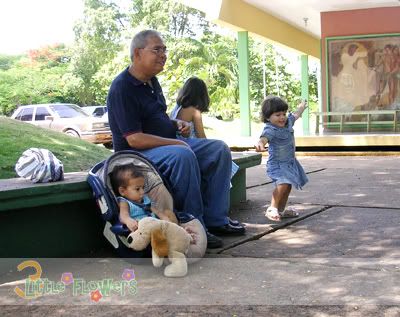 Mimi with grandpa: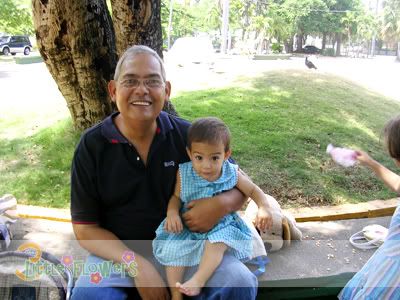 On the train going around the park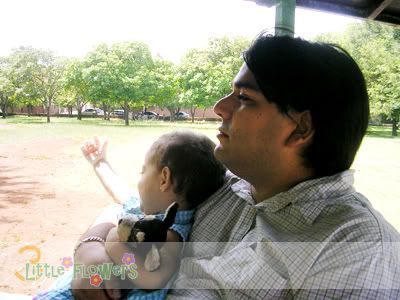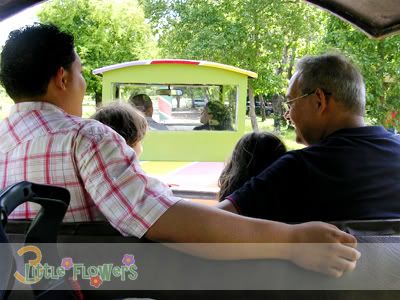 Back home with the best dad they could ever dream for: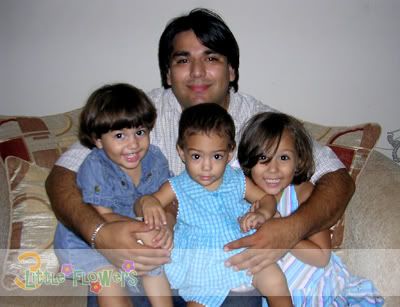 So, I want to say
Happy Father's Day
to the best fathers in the whole world: Hubby, my dad, my grandpa, my brother, and my Father in law!!! We love you bunches!!!!!!