Nine years ago was my High School Prom. I look back and I still cant believe that 9 years have passed already. 128 people gratuated with me, and most of us grew up together and were in the school since Preschool, and I can name them all by first, middle and last name. Of course, I cant do it by heart anymore, but if I look at picture I can tell who is each one of them. I have over 60 of them on the
Messenger
, and also in
Hi5
or
Facebook
, and it's really nice to be able to catch up even if is just online.... Some of them have kids, some of them have not... Some of them are living overseas, and some of them are still in town...
I was looking some pictures from the ones that we gathered for the Yearbook, and it bring me such great memories (the one on the right is my Prom Picture)... I have tons of others that were never scanned, and I will be trying to find those and probably posting them next year for our 10th Anniversary.
Anyway, here are just a few pictures where you can see me... The first one is not in school but is the baby picture that I send for the Yearbook: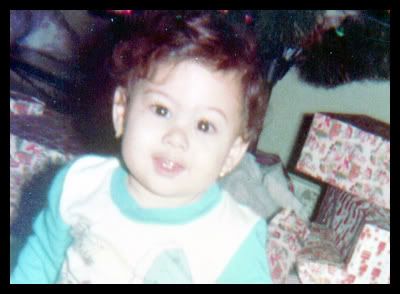 This one is my school picture from K....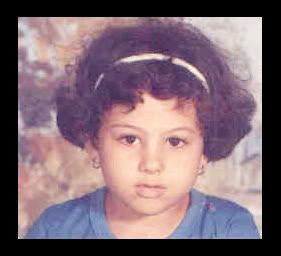 I think this one is from 6th grade... It was on the "End of the year" trip... Im with Angie, and we still keep in touch.
This picture is from 6th or 7th grade... Im with my "first love" Marco (who I still keep in touch with) and my a friend that we agree to follow different paths in life since almost 2 years ago: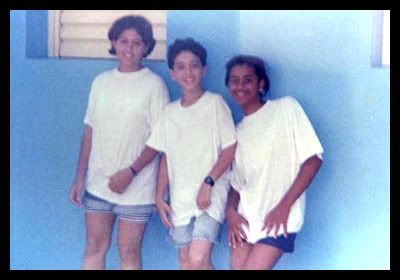 This picture is probably from 8th grade... Im the one with the red shirt (if you cant tell who I am).... From those on the picture, I only keep contact with three. The one that is right next to me, Sonia, works in the Hospital where I gave birth to Mia and Mimi and she went to Gaby's third birtday in 2006....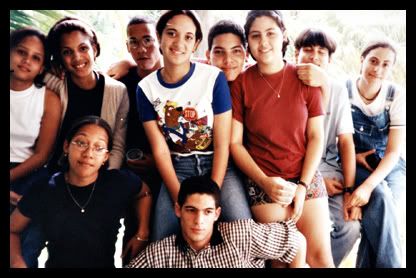 This one was from a school trip... This was on my Freshman or Sophomore year... In the one with the blue shirt... The one of the left with the green shirt, came to
Gaby's birthday party
last year, and to
Mia's party
in March, and has now moved in the same building that my mom lives... The one that is next to her just had a baby and lives in the states with her highschool sweetheart, and the one on the bottom left is Angie, the same one from the pool picture from 6th grande (with the other 2 I have hardly have spoke since we graduated).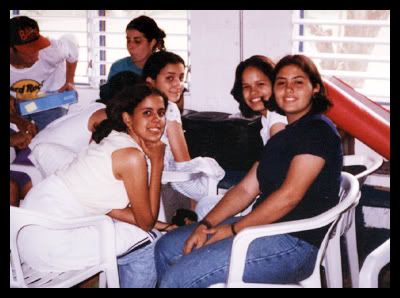 This one is from the same trip (the one laying down is Ana's hubby from the previous picture, and I keep contact with all the others except for two).