After I ordered Mia's backpack and lunchbox, I started looking for towels to match. The school asked for a Hand Towel and a regular size Towel. The hand towel is for the backpack and the regular towel is to be kept in her locker (they will use it if she has an accident and they need to bathe her or something for that matter).


Here are the backpack and lunchbox (arent they the cutest?):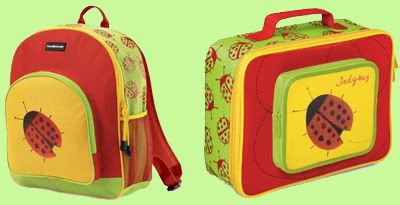 I contacted Kelley from
Kakie Creations
, and I was pleased with all the ideas and suggestions that she had for the towels, and I have to say that the finished products are awesome!! I still havent used the towels, so I dont know how good they are "quality speaking", but they sure are CUTE and they feel very soft (especially the big one).
I also have to say that the prices are awesome!!! I think I got a pretty good deal with the combo that they gave me.
Here are the towels I got:
If you want to know what other people are saying about Cari or Kelley from Kakie Creations, just click here for their feedback page.