There was another show from the same people that presented
Dora a couple of weeks ago
... They had animators from their company plus ELMO!!! The girls were thrilled.. All three of them!!! I even invited a friend that has a little girl that is around 15 months old.
We had an awesome time, even though Mia and Mimi were a bit shy, but they sure loved Elmo... They wanted to participate when they didnt want to be by themselves.... Here is hubby dancing with them: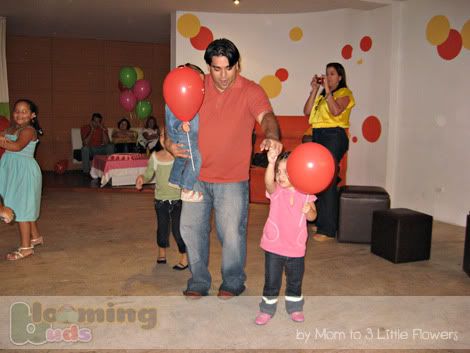 Choo-Choo!
Mimi was sooo happy when he came out: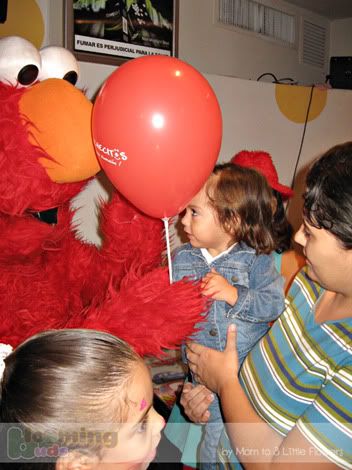 There were a few contests: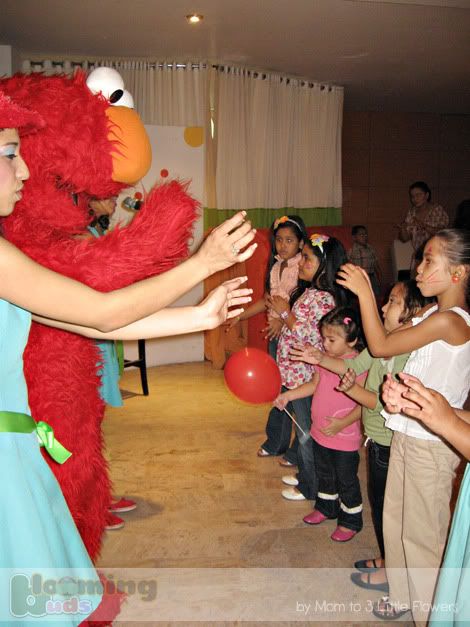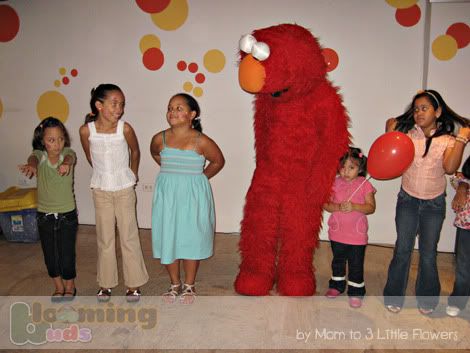 Mia even won one: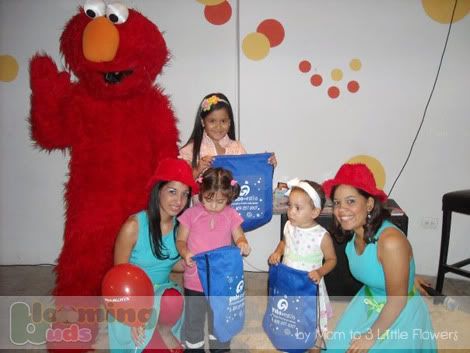 A group photo: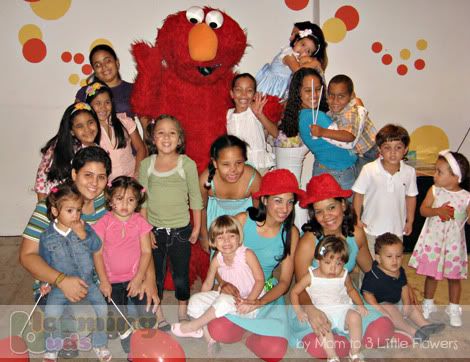 Elmo and Mimi.... Now, all they talk about is that he held Mimi..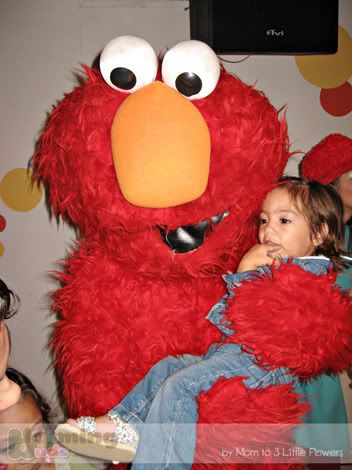 The girls, Elmo and I (you cant really see Mia cause hubby was too scared Elmo was going to drop Mimi that he didnt even realized that I Mia was behind my head
Mimi got a Cars poster... She didnt want to let go for a while... She was holding it like it was gold: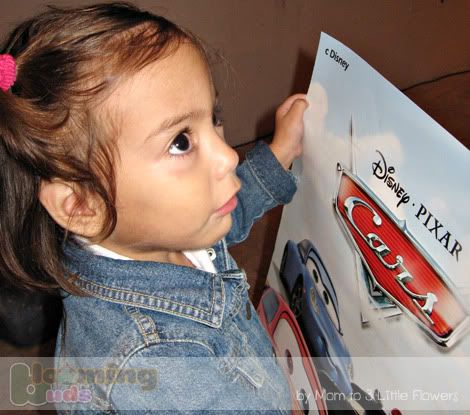 With my friend Elvira and her daughter...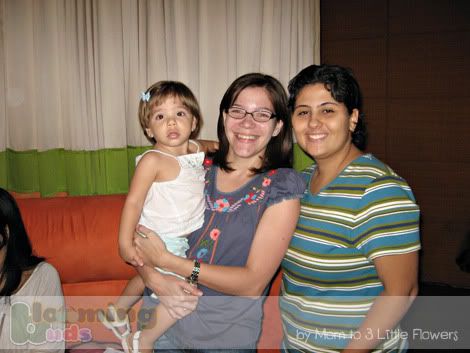 Mimi having a blast with a balloon: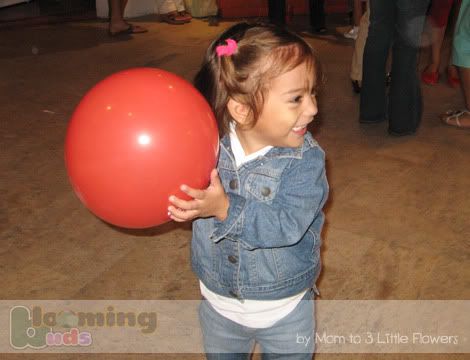 Gaby and Mia showing off their painted face:
I got a a video of the girls during one of the contests, but You Tube is giving me a hard time to upload it!!! :(
After the show we went to my dad's house... Im very happy to announce that the girls left the show WITHOUT throwing any tantrum... Way to go girls!