I became a fan in Facebook of a local Party Events Company and find out about some activities that they are going to do soon.. One of those activities was Story Time with Dora The Explorer and off we go.
We went to pick up my dad's camera and it looks like it was because it was very low on batteries but all the photos came out BLURRY!!! That is very sad, but it is better than no photos, right?
Besides Dora the Explorer, they also had Ernie from Keebler cookies and "Chelin" (that means like an small penny) who is the mascot of one local bank.
All the girls (me included) with Dora the Explorer:
Daddy and the little flowers with Ernie from Keebler cookies:
Sitting on the floor listening to the activities... Right on the left, there is Mimi sitting on top of hubby and moving a bit to the right there is Gaby and then Camila: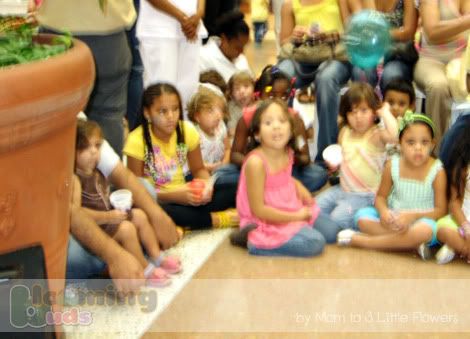 During Story Time... Gaby was sitting right next to the guy reading: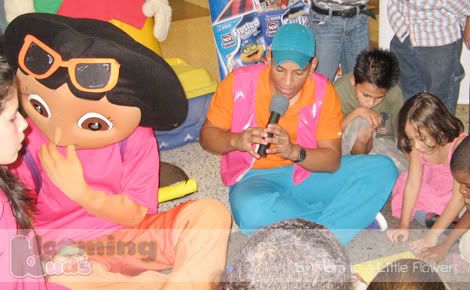 The girls had a blast, and even though there was some crying at the time to leave, I know they were happy to be there..
After we left, we stop by my dad's house and spend a bit of time there... Then, we went shopping for Gaby's lunchbox...