For some reason it sounds unreal to me!! I dont know why but I still cant believe hubby and I have known each other for 11 years and today we are celebrating our 6th Anniversary!! We sure have put in a LOT of weight during this 6 years, but we have also grown so much, and three daughters later we are still very much in love.
Not everything has been red roses and pink butterflies, and we surely want to throw each other out of the balcony sometimes (as if we had one), but there is no way we can pull this off without having each other in our lives! Im very blessed to have him by my side, and he is surely the best dad my girls could have asked for!!


We havent had a "date" EVER again since Gaby was born, but we promised that we will make it happen before the end of the year. That's part of the Blooming Buds "action plan". The goal will be one date per month, but we will start by having our first one, and we will see how we go from there... Probably one every 2 or 3 months will be easier to accomplish.
We decided to do something that we have been pulling off since the longest... and we sure had LOTS of fun!! Enjoy the pictures (and shame on us there is no one single picture of hubby and me).
As soon as we got there... Taking a look around:
Ready to have fun:
Being cute:
I told Mia to get Mimi for a picture and she gave me this "I-accomplished-the-task-look".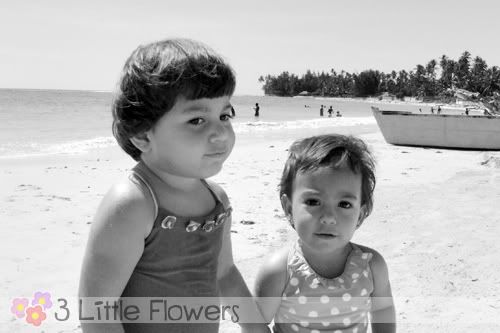 Mimi "scanning" the beach:
The blooming buds:
We took Sassy with us too (right before the beach we took her to her appointment and she is 14 pounds!! Ouch!):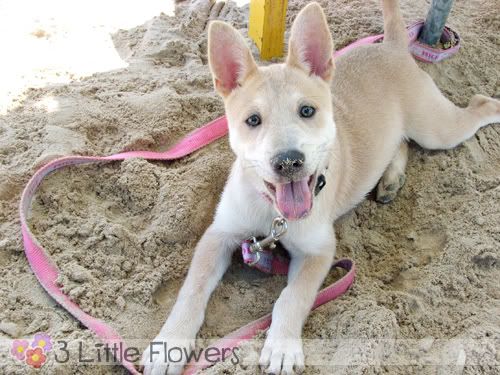 She actually spent the whole time digging and digging: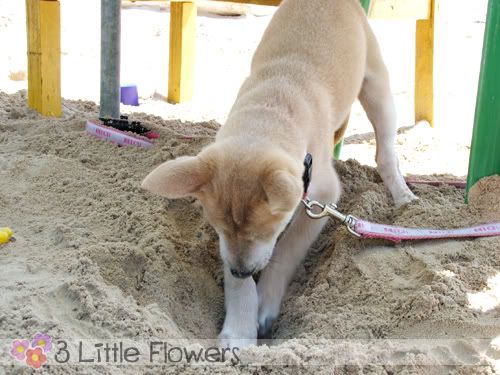 Mimi enjoyed playing with the sand very much:
She also enjoyed eating it: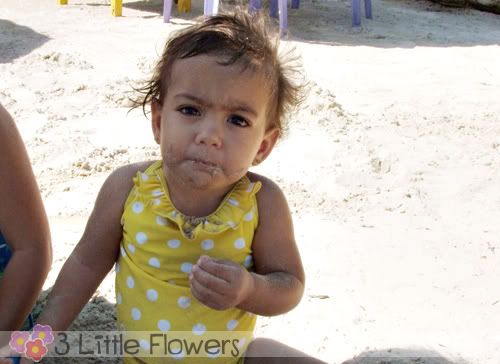 Mia wasnt into the water AT ALL... All she did was to play with the sand!!!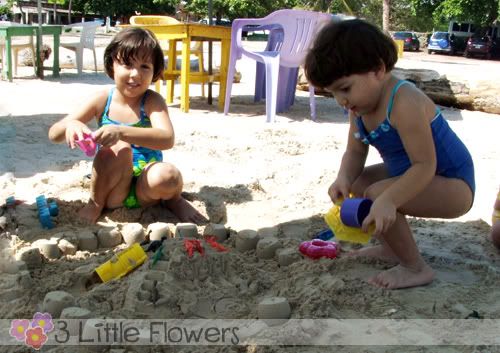 The "roots":
Gaby & Mimi:
In the water (Mia stood in the sand):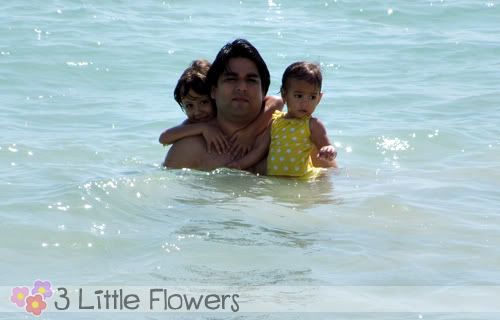 Mia looking at them in the water: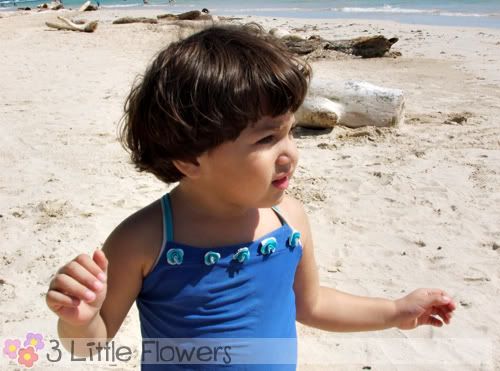 Here she is giving me an explanation about why she is not going to get in the water... She always puts her fingers like that when she wants to emphasize what she is saying:
Mimi (cant even tell if she is crying or laughing):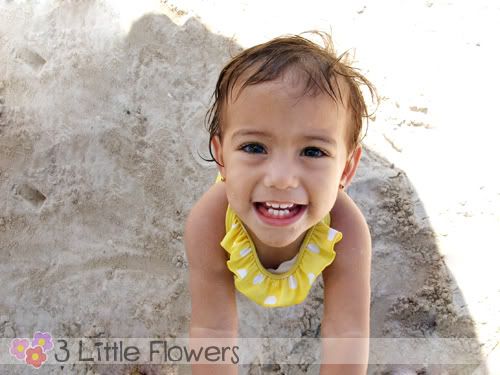 Hubby and Gaby decided this was funny: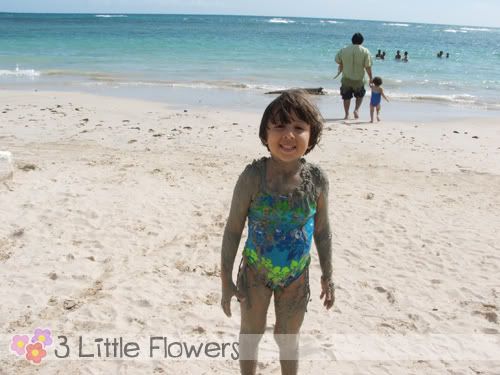 It was an awesome day!!!