Today is the Independence's day. Every year on this day, they make a military parade who's head is the President of the country. Not sure how it works every year, because this is the first time ever that I go to an event like it, but I think it was very good.
The parade represented the evolution of the military, and we capture the whole event in photos. We have almost 200 photos, and even though I tried to be very selective, I still have a lot. Enjoy.
We found a great spot in front of a hotel: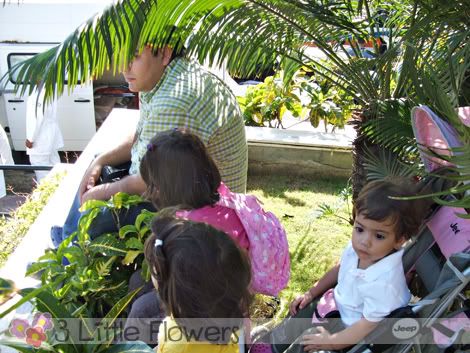 BUT, minutes later the security guard asked us to move, so we went down to the street. It was awesome, as we got to be in the front before it got crowded:
Before it started:
The girls with them:
This was very cool.. It was an helicopter, and that "dot" under it, it was 4 military men holding flags: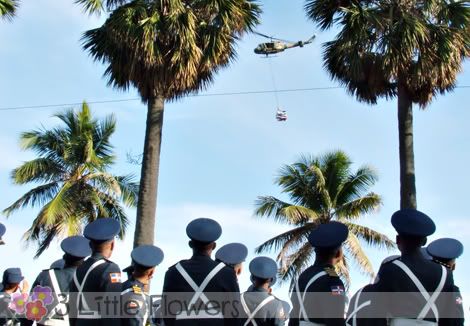 Evolution starts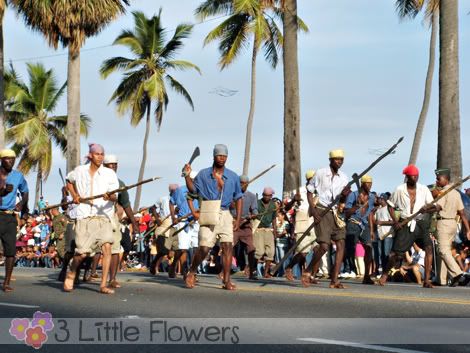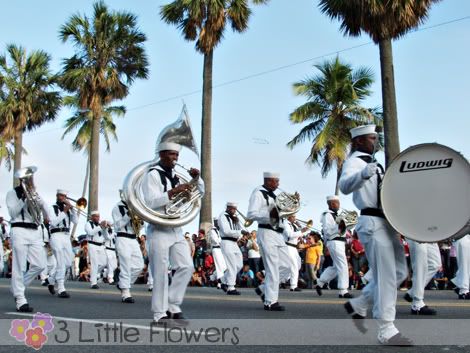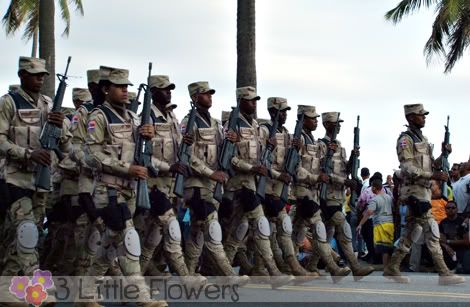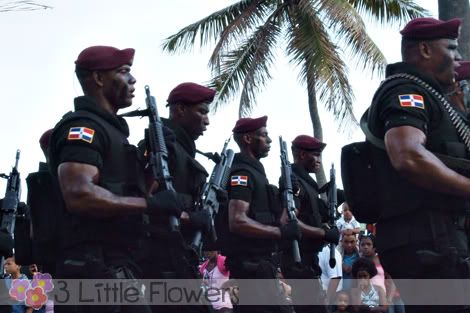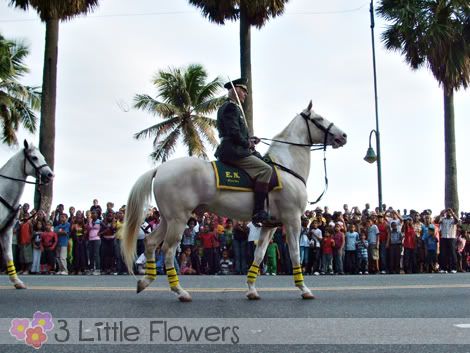 There were TONS more, but these are the ones that I liked the most.