As I have been posting a lot about Mia's health, I have hardly had time to post about a few things that Gaby has been up to. Gaby celebrated the 100th day of school with a family project. She did a purple flower with 100 pon-pons. Here is how all the projects look together: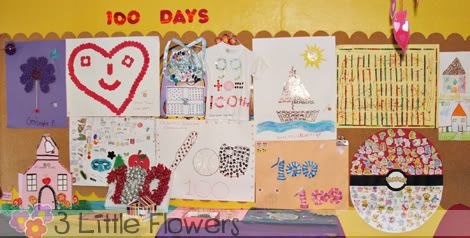 And here is a close up of Gaby's project:
Also, Gaby got to attend to a birthday party while Mia was hospitalized. ALL of the kids from her class has celebrated their birthdays in school, and this was the first one of the whole school year. Hubby and I decided that it was not fair for her to miss it even if Camila was hospitalized. She had a lot of fun, and didnt complain when it was time to leave as she knew Camila was waiting for her at the hospital: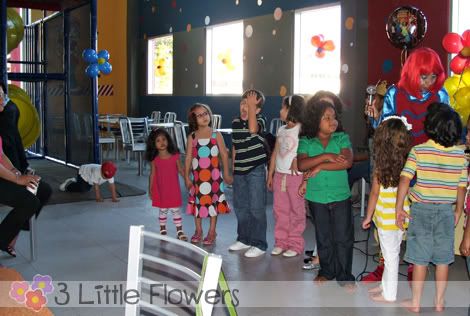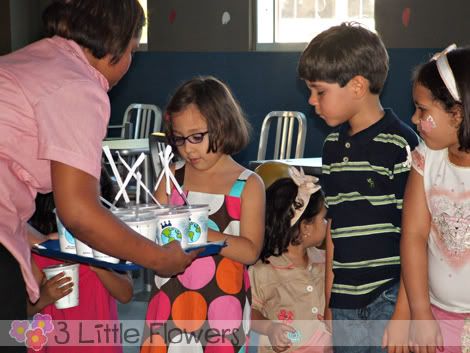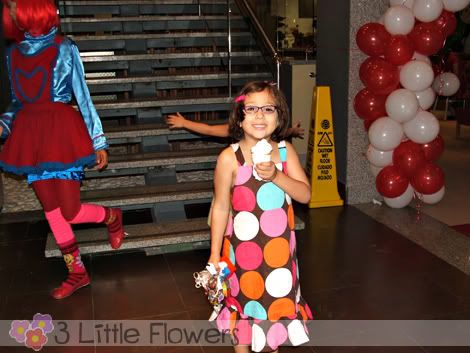 This month is the Independence Month and also the Carnival month. The Carnival decorations of the school were up by Friday, and Gaby got to have a photo with one of the "
Diablos cojuelos
".
Today we went to visit Luis Enrique... As they have been sick I have been keeping them away from him, but today they got to see him and they were thrilled: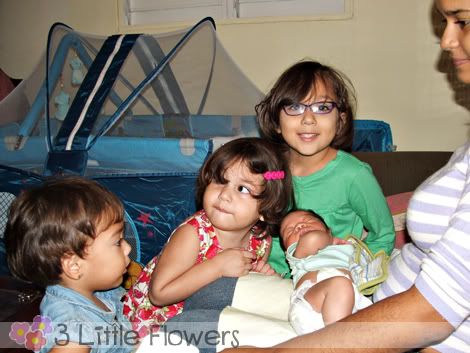 Gaby even got to hold him:
Hubby also got to hold him and had some "boy" cuddling time... It was soo cute... Then ALL the girls got on top of him and it was hillarious: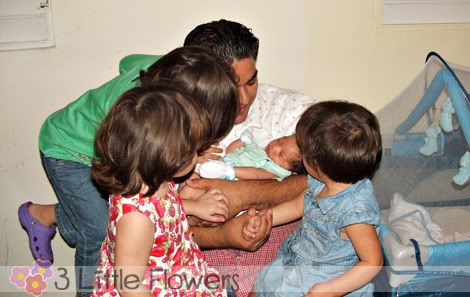 After that we went to visit my dad who FINALLY moved to the same town we live!! We are very happy about this as now the girls are going to be able to spend more time with my dad and his wife. They now live 5 minutes away from my mom.