We are finally HOME!!! I just cant believe it... She is still on the process of getting better, and not ready to be exposed, but she is getting there... There are going to be TONS of tests this week, and we hope to find some answers and get some diagnosis.
Here are some photos that I havent post, and that will remember us about this experience. Here is Camila on her way to have an X-Ray because of her
abdominal distention
. Her belly has been huge for a couple of weeks already. She didnt liked the idea of being by herself on the wheel chair and cried until I sat with her.
Here she is with the oxigen on:
Here she is sleeping with the oxigen on:
Here she is on Monday with the IV in the right arm... That day she was going to the bathroom by herself (of course, I had to go to help her, but she was actually walking and pulling the IV holder by herself).
Here she is today after they took the catheter off:
And here she is at the door READY to leave!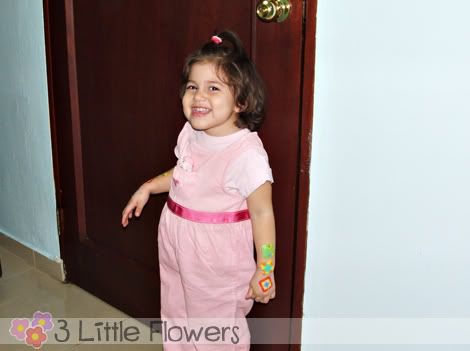 Thanks for all the prayers, and we need to keep praying for a full recovery.