As I commented on Sunday's post, we stopped by to visit Luis Enrique... He is getting so big!! Last week was his 15 days check up and he gained one pound. He also has his first shot and was very brave. I have been trying to get some good shots for his birth announcement, but it havent been easy as everytime I visit he is EATING (oh boy, looks like he nurses non-stop).
His cute little feet: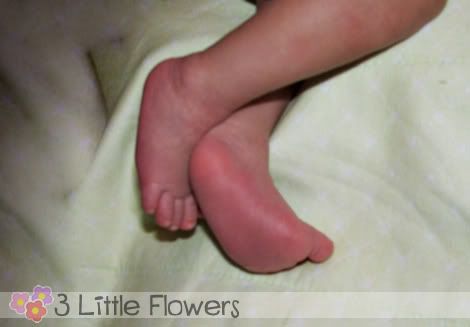 Little hand: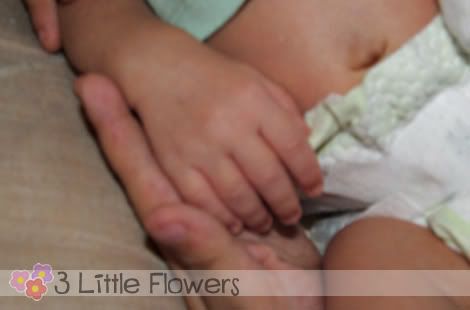 Being burped:
Just being cute: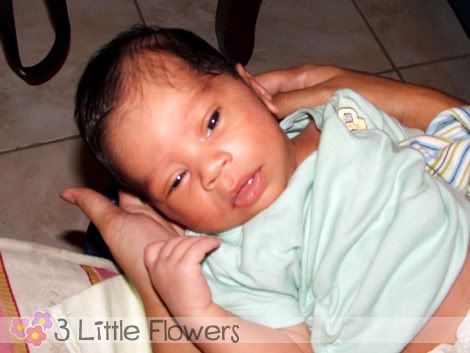 Gaby, Luis Enrique and mom Luisa: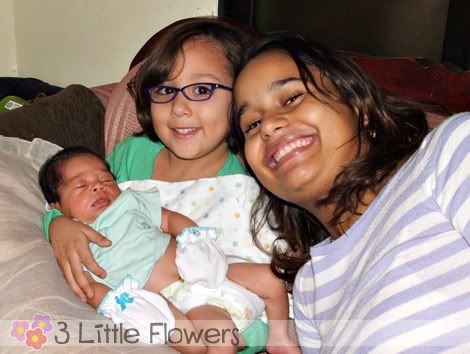 Mimi wondering about his cute little feet: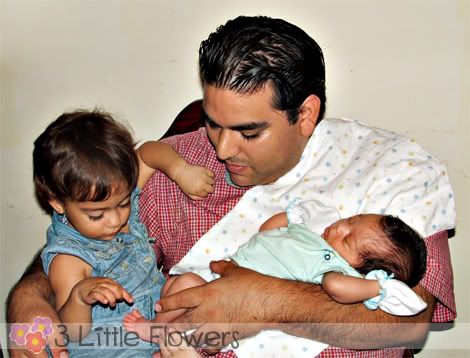 Cant wait to see him again over the weekend...