I have been tagged by Jennie at
Learning to Adjust
, and all I have to do is go to the 4th folder where I keep my pictures and post the 4th picture with a short explanation..then tag others.
This picture was taken out of fun and I never got to post it... I guess this is now the time!! HAVE FUN!!!!! Im sure this is something YOU (my dear readers) wont see around YOUR town! :)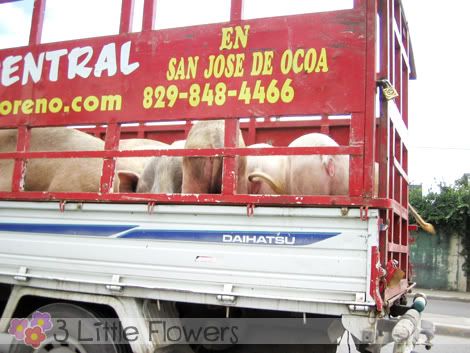 Im suppose to tag others, so if YOU are reading this, then I tag YOU!