The girls are acting healthy, which is scary as Mia's wheezing gets REALLY bad when she moves too much. They went to school today, as asthma is not contagious, but as Mia is moving so much, I will keep her home with me so she can rest. When she is alone without her sisters at home, she actually plays quietly, so I know it will be great for her. PLUS the temperature is REALLY low for what we are used to, and that is not doing any good to her.
Camila is having 5 medications, while Mimi has 2, and Gaby 1. Some are every 6 hours, some every 8 and some every 12, so I decided to make a chart, and I had to print it in an 8.5 x 14 page, and I had to put the letter in 10 to make it fit.... Here is how it looks... As I know you guys can hardly tell, this is what it has:
* It is divided in 7 days.... The first column is the time, the second column is Amelia, the third column is Camila and the fourth column is Gaby.... Fun, uh? (NOT)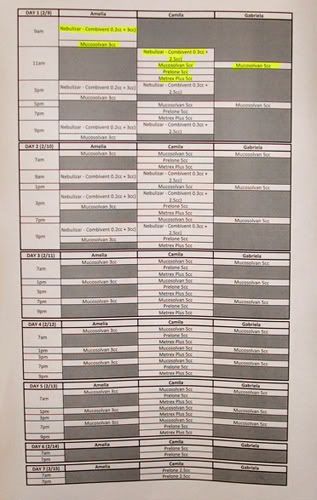 Here is a picture of Camila while she was being nebulized: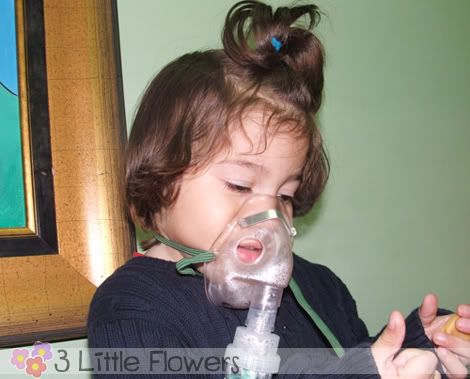 And here is how they look acting like nothing is happening: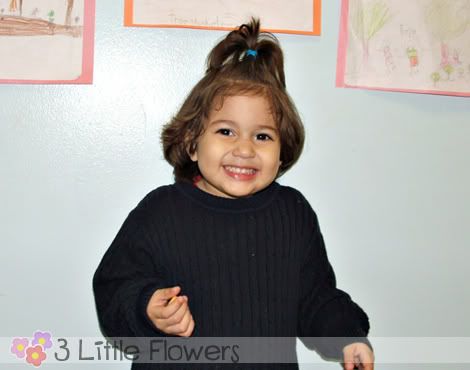 Gaby was picking up all the lost objects from school and taking them to hubby's office... So funny!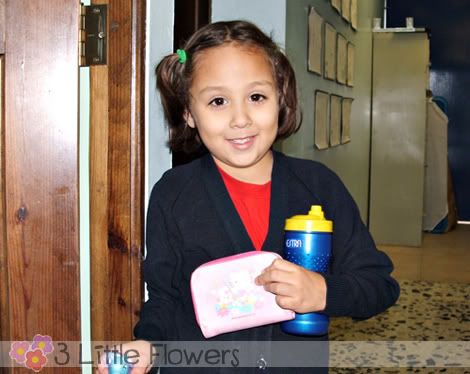 No pictures of Mimi as she was sleeping......