Today was the school's field day. Each grade had to be dressed with their color (Gaby is in Kinder Purple, and Mia in Nursery Blue). Each grade decorated their shirts, and they turned out VERY cute. Gaby was very excited about the field day, especially because of the shirt. She loved it. Parents and guests were suppose to dressed with the same color of their kids. I was wearing Purple for Gaby, and Ernest was wearing blue for Mia. Mimi got to wear the same
outfit from the other day
because it was purple with blue: how fitting. However, she made a mess out of it!
I have been very emotional the whole weekend due to a very sad situation PLUS I have been sick the whole week, so it really made me feel better that I got to see my girls having such a great time. The photos will talk by themselves!
Gabriela spent most of the day in this "thing"... She loved it:
After a bit of running around, Mimi got tired and fell asleep in the stroller:
Here is Mia watching the Talent Show:
After the Talent show, there was a Dora, Diego and Boots show for the little kids: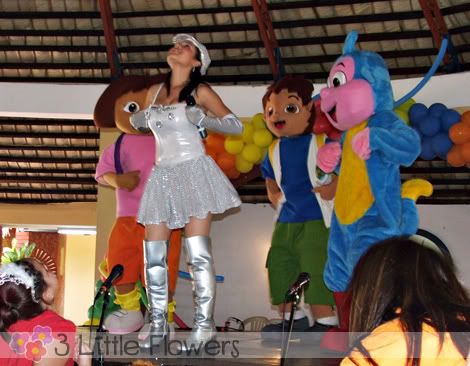 Gaby started watching it, and was having fun at first: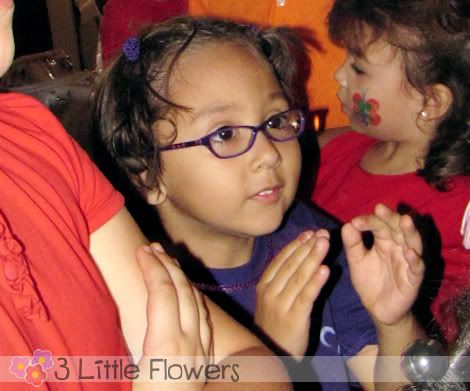 Mia watching the show (notice her haircut from
yesterday
).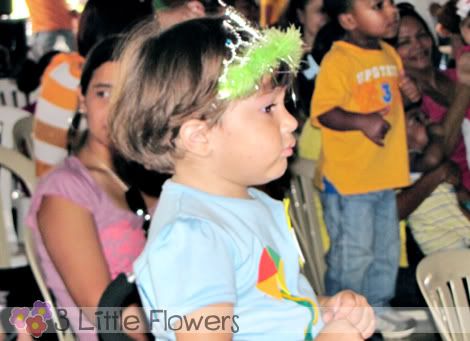 Mimi watching the show: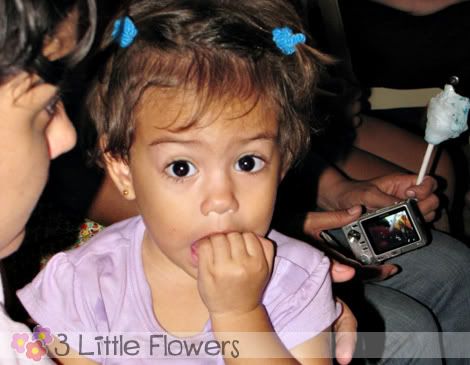 After a bit. The lady that was with Dora, Diego and Boots started doing activities with the kids, and Gaby was not much into it, so she decided to continue playing in the playground. Mimi and Mia were not participating, and they lost interest... So, we didnt watch the show in full. Im sure they would have enjoyed a "concert" type of show more, and not a "game" type of show.
After the show, we went to grab something to eat... We ate pizza.. Notice Mimi's green hair: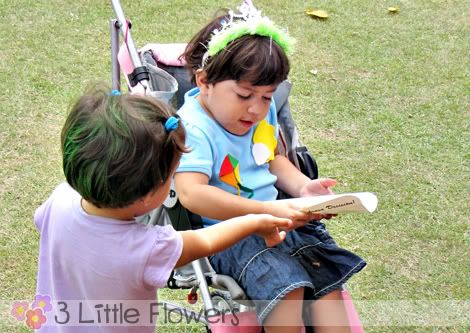 Here is Mimi with three ninth graders. They love my girls very much:
Here is Gaby during a game they had.... It was Kinder Pink VS Kinder Purple: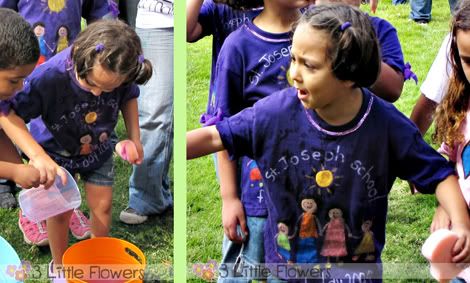 Here is Gaby after the game was over... I seriously LOVE this shot: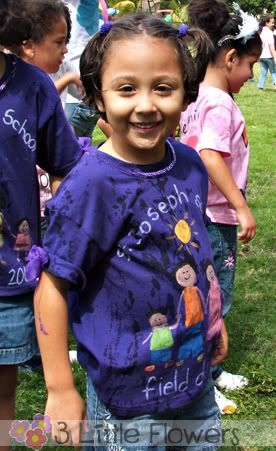 Gaby's grade won! Here are the ones that participated from her grade and her two teachers.... This photo made me realize how SHORT is Gaby compared with the other kids... I never noticed this before. I asked the teacher, and she told me that she is the shortest of all including the ones that didnt attend the field day. She is also the youngest girl in age, and there is only one boy that is younger than her. Most of the kids from her class already turned or are turning 6, while Gaby "just" turned 5.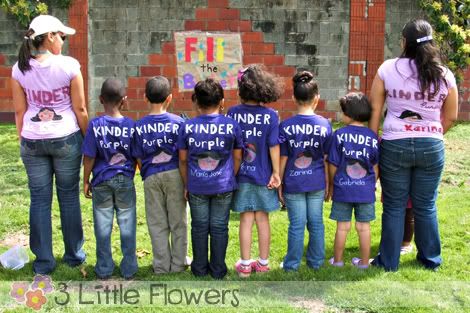 Ernest and Mimi playing in the grass: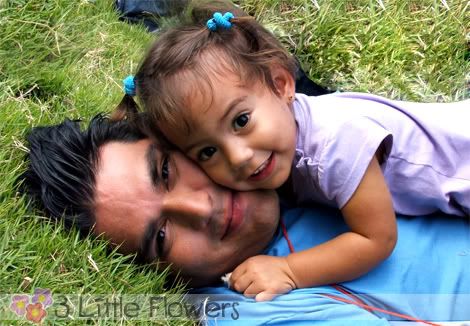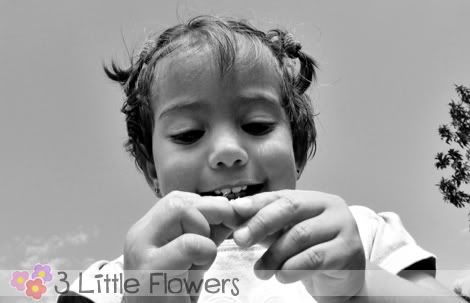 Mia in being cute... How I love this shot:
Mia in a VERY high slide... I was scared!
At the end there was a contest to see which grade made the best decoration of their shirts... The price was Ice Cream for the kids. The judges decided that they were all winners and that all the kids were going to get Ice Cream on Tuesday (tomorrow they have the day off to rest). Here is Gaby while showing of her T-Shirt with her best friend... They look so cute holding hands....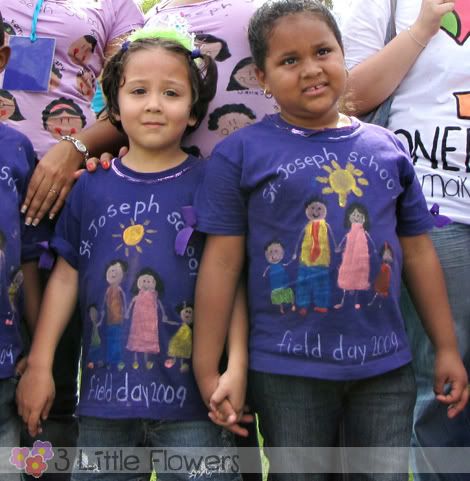 It was a great activity for the girls, and Im pleased I got to see them enjoying themselves so much....After it was over, I was sure they were going to get home sleeping and that it was going to be difficult to shower them.. WRONG!!! They got home to play that Gaby was a "puppy" and that an old Amazon box was her cage.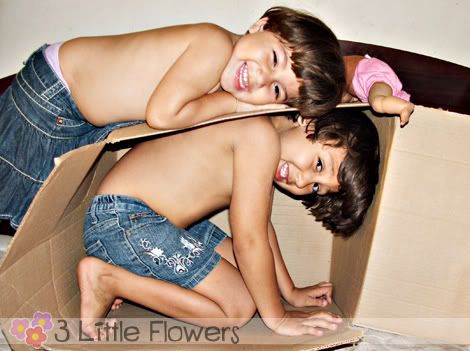 After a while they started fighting over who was going to be the dog, so Gaby decided to get a small box and show Mia in a very funny way that she will play in the other box even if she doesnt fit, just to make her happy... She was actually laughing and did it in a very mature way.... That's one of the things that I love the most about her: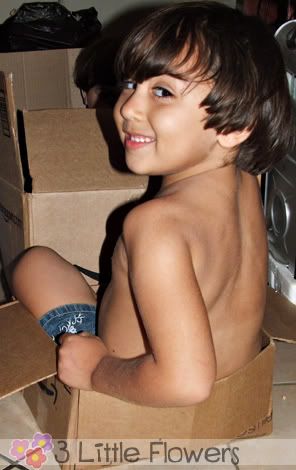 Bedtime wasnt earlier than any other day, but tomorrow a great day is ahead of us because they are staying home with me. I was suppose to go to the school tomorrow to sort out a few last minute things as I couldnt go my last day, but I have nobody to take care of the girls for me, so I will have to go to the school a day that the girls have class.