Some of the photos that I lost the day that the
camera got stolen
were photos of my girls with Luis Enrique... That day, my stepmom wanted me to try their camera, so I took a few photos with it... Last Friday when I picked up the camera, I was very happy to find those photos, as I totally forgot about them...
I wish I could still have the ones of Mia and Mimi with him, but that will be at another time... Here is Gaby holding him...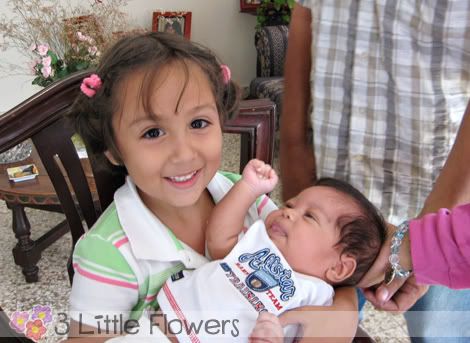 And here is a closeup of how chubby and cute he has gotten: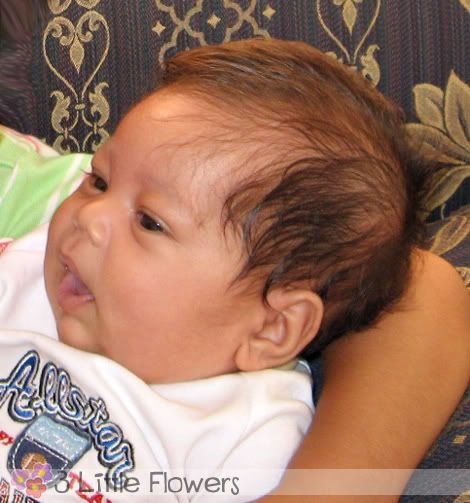 ---
The girls missed school today and they cant wait to be there tomorrow... The main reason why I decided to leave them home was because they were very tired... The last time that Gaby was that tired (that was the Monday after the weekened to went to the
Parade
,
Beach
and
Carnival
), she spent a very bad day!! My mommy heart got a little hurt because of how the things got out of control that day, and I felt it was my fault, because I should have keep her home that Monday... I learned my lesson, and keep her home today. Tomorrow she will be a happy bird, and Im sure she will continue with her good behavior!