Today was hubby's official birthday and we had TONS of fun!!!! It is hard to believe that he was only 18 years old when we first met and fall in love.
As today was the day to go back home, we needed to cease the day. After breaskfast, we started debating what to do, and the girls had their ideas of their own... Gaby wanted beach and Mia wanted pool. Mimi was just repeating what the others too were saying, so she was Ok either way.
We spent a little bit of time in the beach, and then went to the kiddie pool... After a while, we wanted to go back to the beach for some kind of water sport, and Gaby wanted to stay in the pool... Kids 5 and above are allowed to stay in the kids club, and the same nanny from last night was there, so I decided to leave Gaby for a bit... We spent some time with the two little ones and it was fun.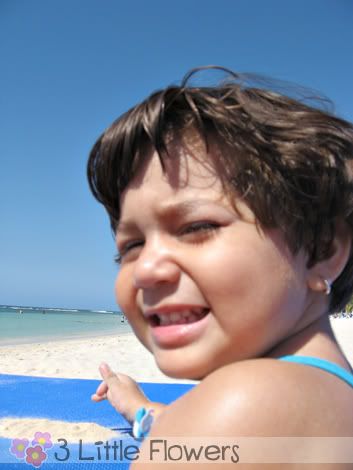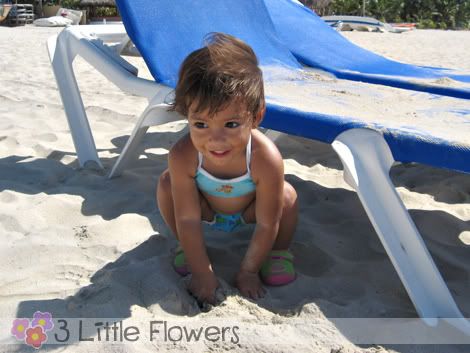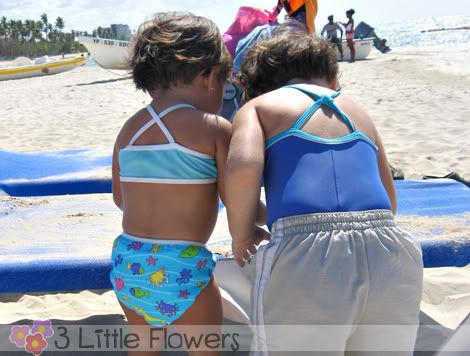 Hubby even got to snorkel for a while: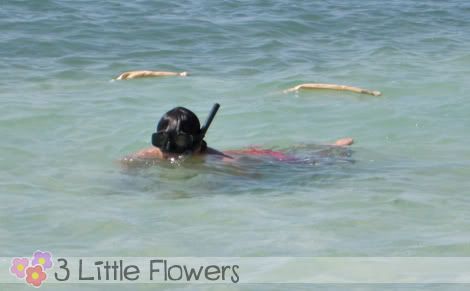 Then, we find out about the water sports and decided to go into a motorized boat... They told us that only two kids were allowed, so we were going to go only with Mia and Mimi, but then I begged the man, and he told me that it was Ok to have 3 kids as they were so small... So, I ran, picked Gaby up and she was thrilled when I told her that we were going to get on a boat... Here we are ready to go around:
The guy assured us that we didnt need life jackets cause the boat was very safe... Hubby (who is the expert on the subject) agreed, so off we go and we were all having fun: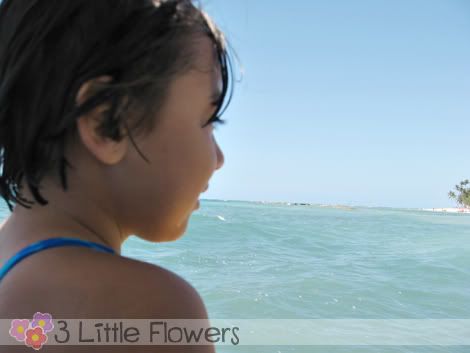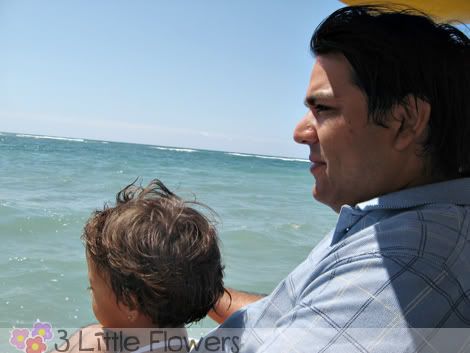 Camila was not having a blast, but she was Ok.. Here she is after a wave that got her wet....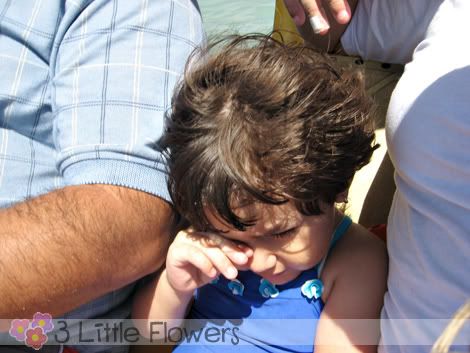 This is the view of the resort we were staying at: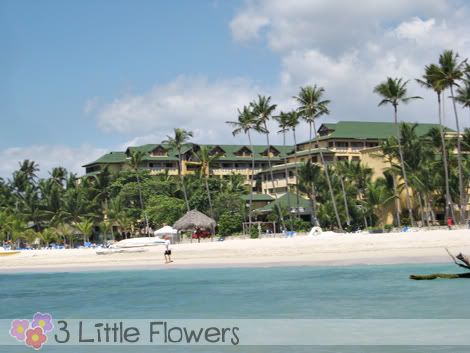 After around 20 minutes, Mimi was out: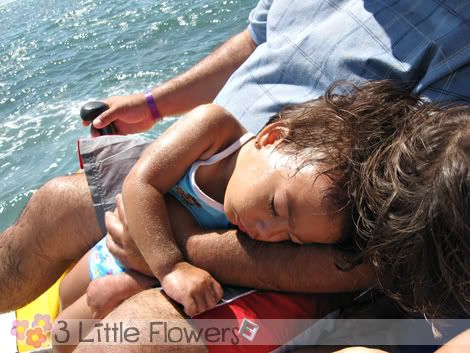 Five minutes after that, Mia was out: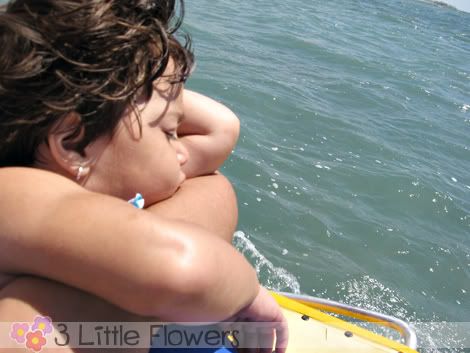 Then we went to one of the regular pools, and we had a blast...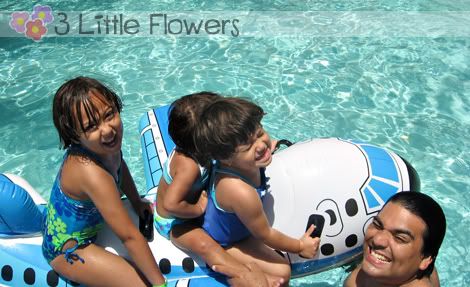 While getting ready to leave to have lunch, I decided to try on Mia one of the
swimming diapers
I got for Mimi in
Kelly's Closet
... I was surprised to see that IT FITS her!! Of course, I had to snap a photo of her for a post that I need to make for the
Cloth Diaper Whisperer's blog
about this diapers....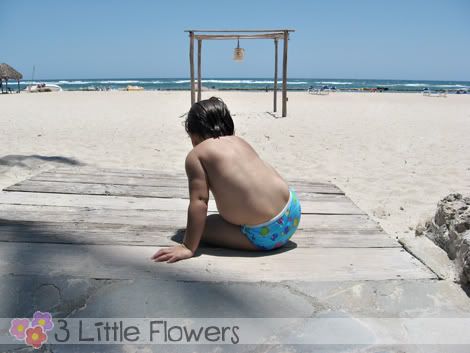 Here is Gaby being funny: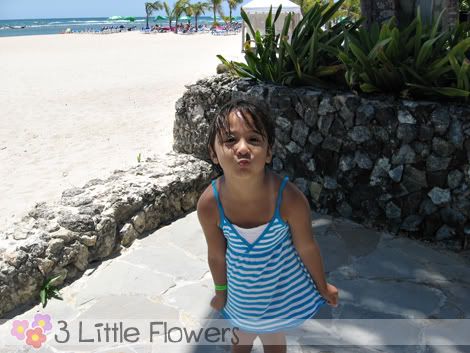 Then we went to pick up the bedroom because even though we could stay around in the resort until late, we needed to do check out... So, we took everything to the car, and went back in the resort for a few more hours of fun... I dont have more photos, because I left the camera in the car... I was sooo happy to be able to take all the photos that I took and that my dad lend me his camera for the weekend!!!
Happy Birthday hubby!!!!!! We hope you never forget how we celebrated your 30th Birthday!!! We love you very much!!! =)