As I mentioned on yesterday's post, one of hubby's gift was a weekend away with the girls and me... We went to bed at 5am, and we needed to pick up the girls before 9am at my mom's house... Needless to say, we were beat up! All the clothes were at my mom's house and I packed them all last Tuesday and her maid washed them for me... It was going to be suspicious for hubby to see beach clothes hanging and in a bag, right??
We put together a few things that needed to be done before our trip and then we left to the
Coral Costa Caribe Resort
. That resort is one hour away from the city, so it was just perfect for a short stay. The girls were thrilled and hubby and I were ready for our first family trip to a resort since we we became a family of five.
We got there, checked it, settle in the room, and got ready to have some fun!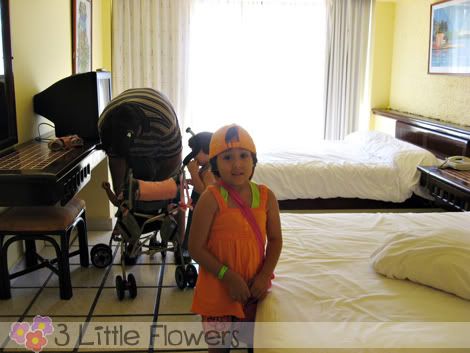 The first stop was having lunch, as it was already available and decided it was better to eat now and then just leave to have non-stop fun... As always Mimi ate like there was no tomorrow: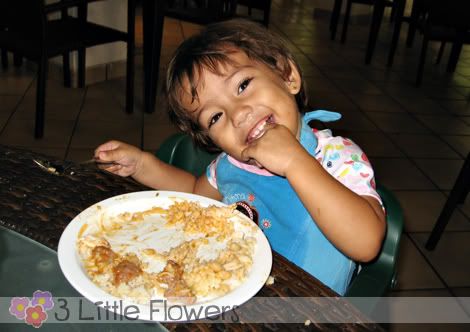 After Gaby and Mia were done, they started playing around the table while hubby and I finished eating: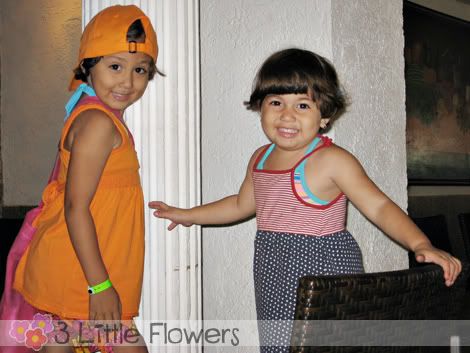 They even got ice cream and were allowed to make a mess: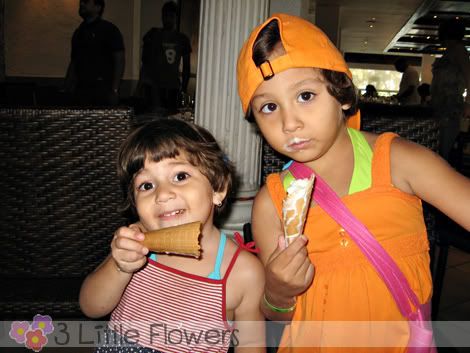 Mimi just being cute in the table: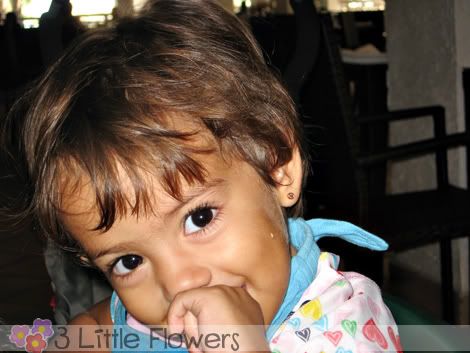 Then we were ready to explore! We walked around a bit to get to know the hotel and to let the girls do digest the food a bit... Then we headed to the beach....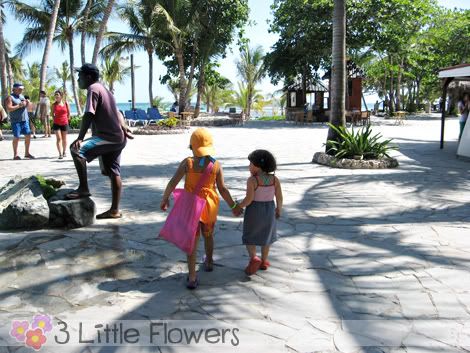 As soon as Mimi touch the sand, she was in heaven: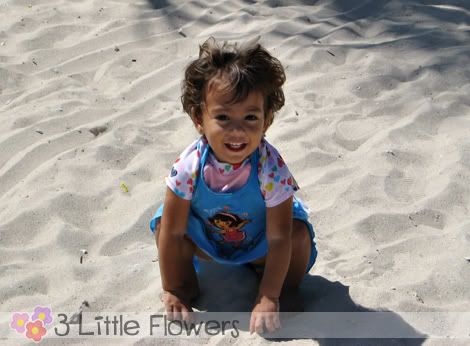 Mimi playing more in the sand... Notice Hubby and Gaby already in the water... Check out Mimi's
cloth swiming diaper
I got from
Kelly's Closet
.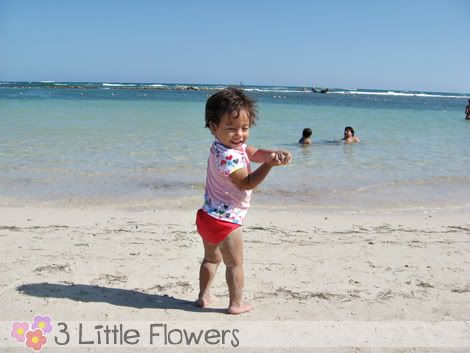 Then Mimi got in the water with hubby: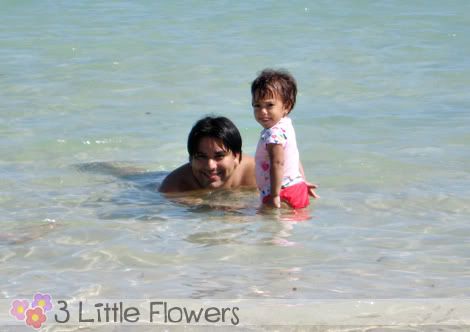 Mimi and Mia playing in the sand... As always, Mia stayed in the sand...
Gaby spent ALL the time collecting shells and cute rocks.. She has officially started a collecting (but that is another post):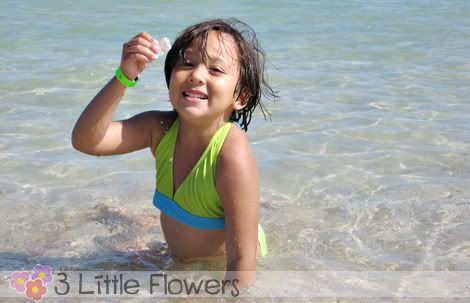 Mimi kissing daddy... I have yet to meet another kid that likes to kiss more than Mimi!!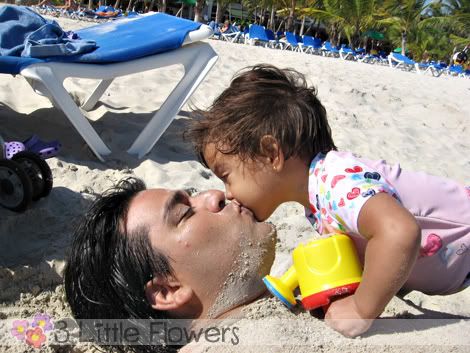 The Flowers in the kiddie pool after we FINALLY convinced Mia to get in: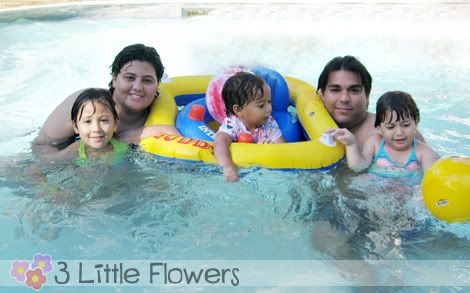 Daddy and Mimi playing:
Gaby and Mia playing: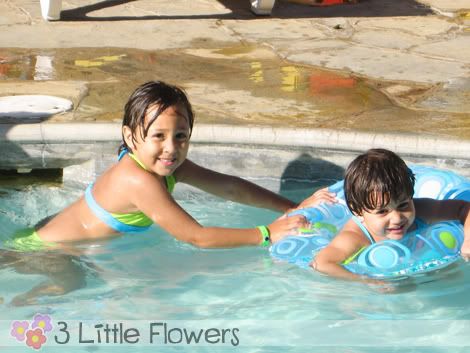 Looking at the fishes and turtles...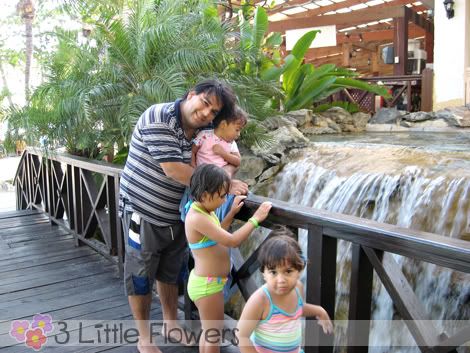 Walking around some more....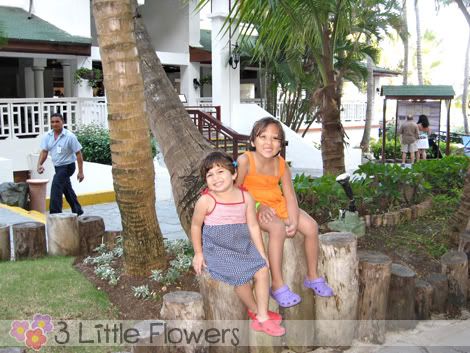 Playing MiniGolf:
Mimi was in her stroller while we played MiniGolf: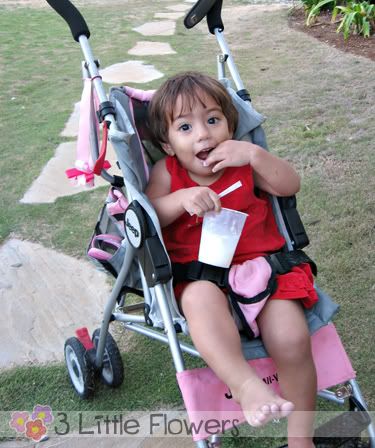 Hubby and I played a bit of basketball.. We have no photos of it, but it was really fun.. We ended up with a tie, but we sure need to play again with sneakers and not with Crocs.... Here are the girls back in the room: My 3 Blooming Buds.....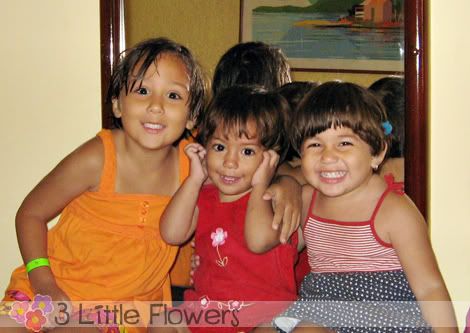 At around 9:00pm, we went back to the room, and the girls took a shower.. Just a few minutes later they were down one by one!!! It was beautiful!! We were suppose to have a nanny over at 11pm, but I called her to ask her to come at 10pm instead. She got there, and we got to see the show...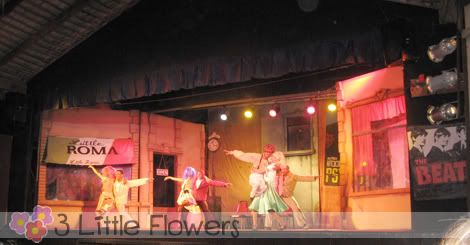 Then, we around around and waited for hubby to officially turn 30 under the moon! We stopped by the snack area, we played in the Casino, and made the money to pay the nanny (woohoo), and hubby even played a bit of video games.. LOL... We really wanted to play pool but it was impossible to get a free table.... Here is how my 30 years old hubby looks like: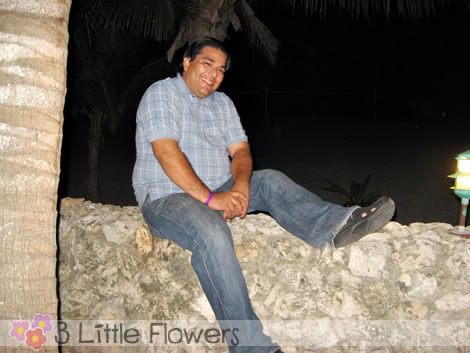 We got an awesome time and it was another very nice kidless night... We promise to have at least one night out every month from now on!