While we were together with our friends last night, we decided to go to the beach. It was very nice to be able to go to the beach with other people and we knew we were going to have tons of fun....
Mia had an alergic reaction on Wednesday, and still has a rash on her neck and arms... So, we decided to leave her at my mom's house because I didnt want the sun to make any damage of her skin... It was very sad to leave her, and we were thinking about her all day long, but we know we made the right decision.
We went with the two friends from
yesterday's photos
: Briza and Massiel, and also with Briza's boyfriend. Mia is the one that loves spending time at the sand... As she stayed at my mom's house, there was nobody that was actually pushing to play in the sand... This lead that Gaby and Mimi spent TOO much time in the water and under the sun and they are both RED.
Hubby got a
comet
kite, but the wind didnt cooperate much: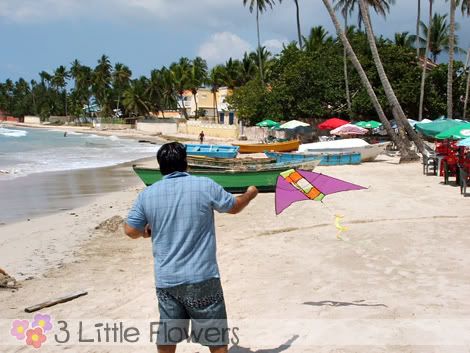 Gaby and Briza in the water: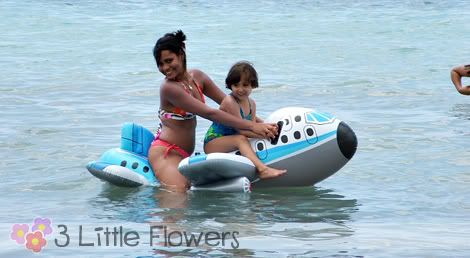 Mimi running to see Gaby in the water: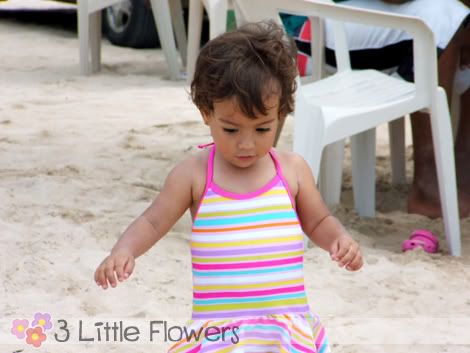 Now, Mimi with Briza in the water: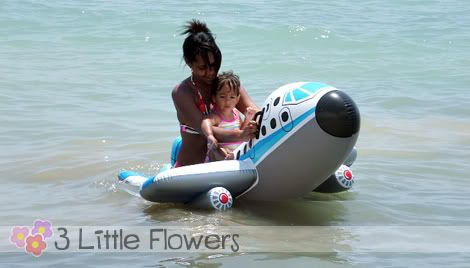 Gaby trying to be by herself:
Hubby and Mimi:
LOVE this photo:
We saw this dark skin little girl and I wanted a photo of Gaby with her... I think this is the darkest little girl that I have seen in my life, and I found her SOOO CUTE!!!!!!!!!!! I love this photo:
After a bit, Mimi felt asleep...
Gaby playing with Massiel in the sand: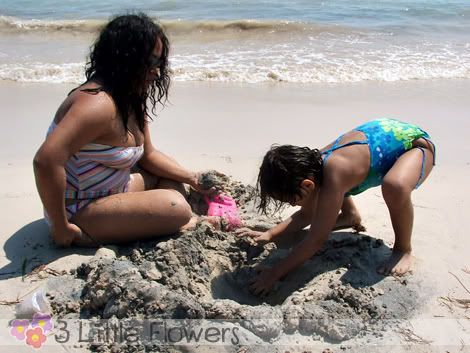 Briza's boyfriend, Dennis, playing with Mimi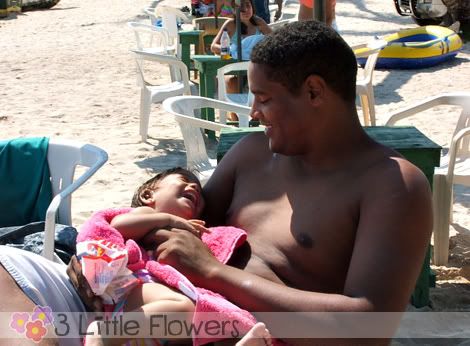 Gaby went we were about to leave... Notice how dark she got with the sun, even though she used TONS of sunblock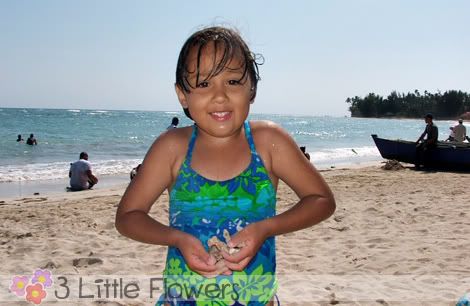 Dennis was taking photos like crazy to trees, boats, other people, and this one was my favorite from all those "non-sense" photos he took... It looks sooo good: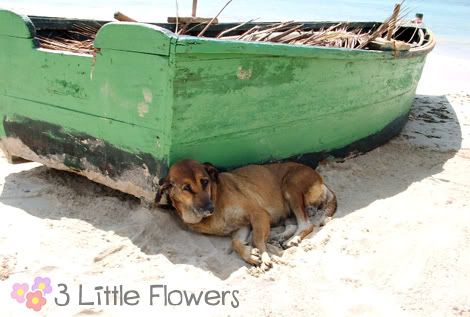 We all had a blast and we really hope to do it again... Of course, next time: With Mia!!!!