We didnt plan another party, however my mom wanted to invite for a pizza to the daughters of two of her employees who recently had their birthdays. One of them turned 11 the same day of Gaby's birthday (the 5th), and the other one turned 9 on Thursday. So, her idea was to sing Happy Birthday to Gaby and those two other girls over a pizza.
As soon as I mentioned Gaby another birthday party she asked for her BIRTHDAY OUTFIT AGAIN!!!!!!!!!! Luckily, it was washed already and I only had to iron it.
When we were coordinating the time and such, I asked her if I should get cupcakes, and she told me to do whatever I think it was cute, so with less than three hours of preparation, I came up with this: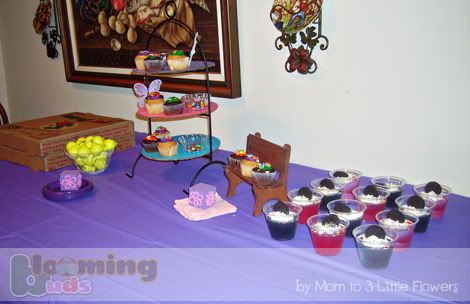 I took a few of leftovers things from
Gaby's school party
and then ran to the supermarket and this is what I got:
- 12 cupcakes (6 vanilla and 6 chocolate)
- 2 large boxes of Jello (one Grape, and the other strawberry)
- A can of whipped cream
- A large package of Oreo cookies
- 2 M&M's
Then, I ran to my mom's house to put everything together... I first made the jellos and put them in the fridge so they could be ready right away. This is how they looked after they were ready: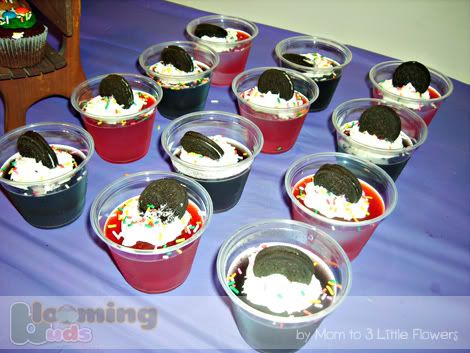 I used again my homemade cupcake tower, and this is how each floor looked... As it was so little cupcake, I put a little crystal bowl with M&M's for the balance: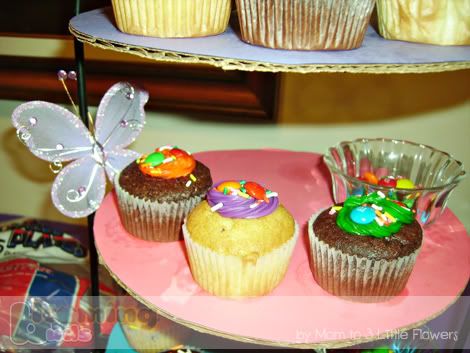 Here are the three cupcakes for the birthday girls:
Here are the birthday girls:
Gaby blew her candle before we finish singing Happy Birthday and this is her mischievous face:
The one that was turning 9 had a baby brother (11 months old) and he had a lot of fun with some of the toys we have at my mom's house: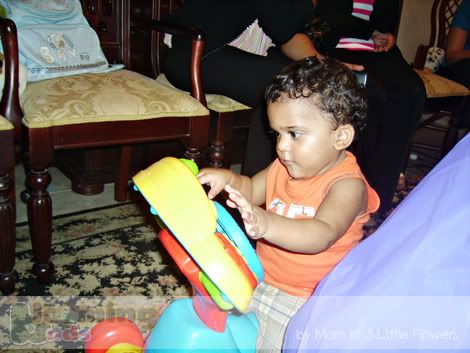 Here is the whole group of kids (ages 11 months old to 11 years old):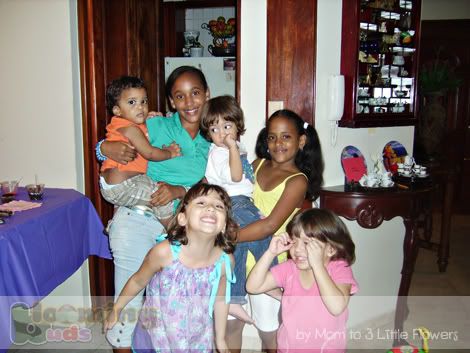 The Flowers:
Even though they just met they were having so much fun that it looked they have known each other since forever... The other two girls, even though they are older, were playing with them and having so much fun, that they didnt want to leave.
We promised to do something together again very soon!