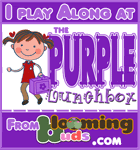 I got to make lunches the whole week this week!! How fun!! The girls continue to eat most of their lunch, especially Mia and Mimi. Gaby sometimes doesnt eat everything but she normally does it after school.
Mia does very good with fruits, while Mimi does better with carbs, and Gaby does better with proteins... It is funny how they can be sisters and be so much alike, and at the same time be so different with the things they like.
I really want more ideas to change things a bit... I feel like they are eating the same ALL THE TIME... It would be just easier if I could just design the lunch in Photoshop, right?
Here is what they got this week: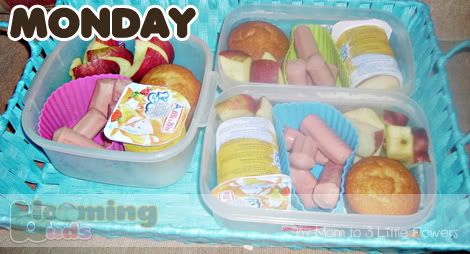 - Chicken sausages
- Banana Yogurt
- Apple slices
- A cupcake
- A cheese sandwich
- Ham rolls
- Peas and carrots with blue sprinkles
- A ham and cheese wrap
- Baby corn
- Mandarines
- A cupcake
- Chicken sausages
- Cheese sandwich
- Apple slices
If played along this week, share your link here:
Dont forget to leave your comment, even if you didnt participate!! You guys know how much I love comments!!!!