Here are the photos that
I promised from Gaby's school party
...Here is how everything looked:
Flower shape sandwiches with carrot dressing:
Grape and strawberry jello with whipped cream... On the left, you can see the tray with cheese (mozarella and gooda), ham and salty crackers.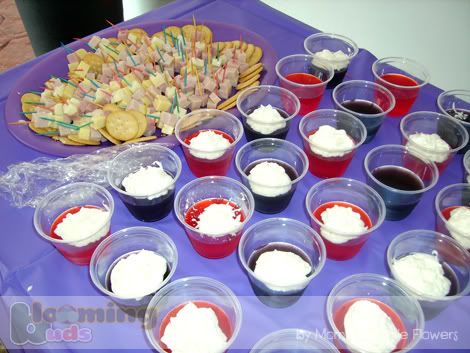 The cupcakes...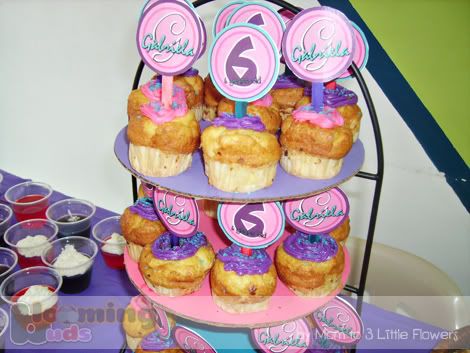 The pop cakes... I wish I had a better photo of them, but I dont... I still have two pop cakes decorated at my mom's house, and I plan to take a cute photo of those for my website (to promote the tags):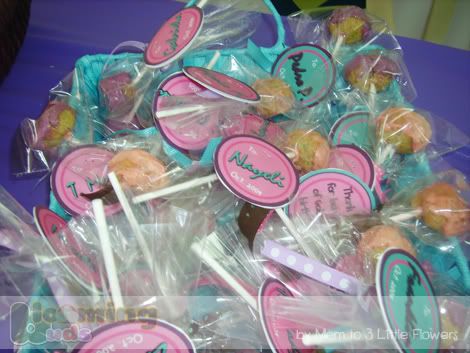 Blowing her candles:
All the kids upstairs in front of their classroom.. Even I got to be in this photo..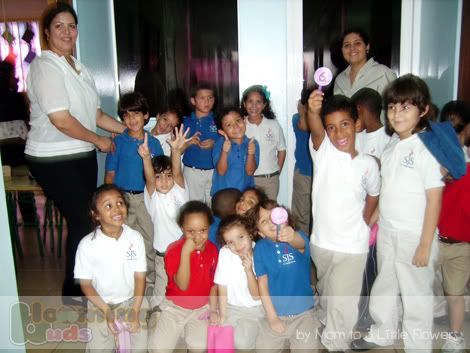 Gaby with her homeroom teacher and two aides: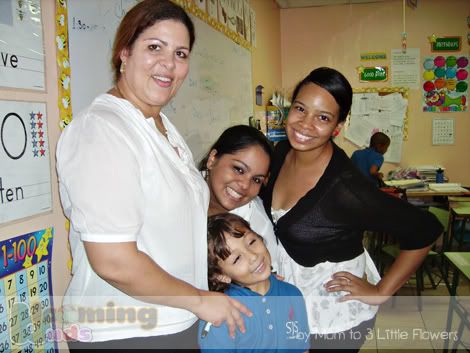 Updating the post with a closeup of the cake pops as I know the top photo is kinda messy... It is not a good photo, and they werent even that cute because I really had a hard time melting the candy melt, but here they are: