February is the month of the Dominican Heritage. Gaby's school prepared a play from Pre-K to Fifth grade, and I invited my mom to go with us. Hubby was the DJ of the play so he was not going to be able to help me with the girls, so my mom was a lot of help.
The school has a Mini Amphitheatre, and it was during school hours, so not many parents were able to attend. But, in overall, I think it was cute, even though they just started practicing this week. The asked us to dress them with the same cloth they used for the Christmas play, and thank God the shirt was still alive.
Here is Gaby when she was leaving the house in the morning: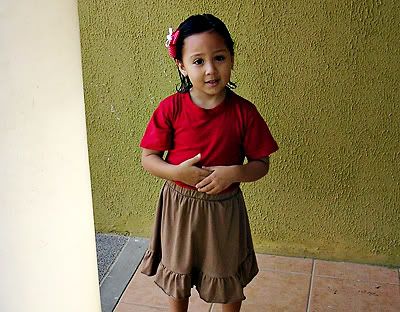 Here is my mom staying with the girls while I went down to record the play: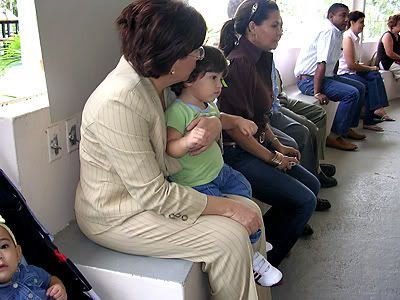 Here is the view of the amphitheatre after the kids were done....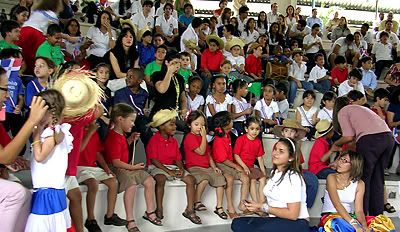 And here is a video of the play:
At the end they were mentioning all the teachers that were involved with the play... The students were clapping at them, and when they mentioned hubby's name the clapped and cheered louder!! I was so proud of hubby... you can tell the kids love him very much.