One of the things that I miss about Higuey/Punta Cana is my neighbor. We were such a good friends. We are still friends, of course, but it is just not the same. She was my dialy comfort, and was there for me always. Mia has been always high maintenance, and I really dont know how I will have done it without her. Even if it was to sit on her couch while she kept doing her chores, or simply just looking at our kids playing, but it was great to have her there.
She called me last night to tell me that her hubby had a workshop in Santo Domingo, so she was coming with the kids to spend the day in my house!!
Words cant describe how happy I was to have her home, and to have her kids playing with the girls. She has a 9 year old boy named Gabriel, who adores Gaby, a 4 year old girl named Laura (who is just 3 weeks younger than Gaby), and a 2 and half year old girl named Ester.
I didnt care how sick I was, and by the time they left I was already in 39C/102.2F of fever, but I was a happy camper. She helped me out with everything, and even clean a mess that the kids did in the bathroom. The playroom ended up like a war zone, but what else can happen with a 2.5 years old, two 4 years olds and a 9 years old... Even Mimi spent some time with them... Here are some of the pictures:
Best Buddies Always!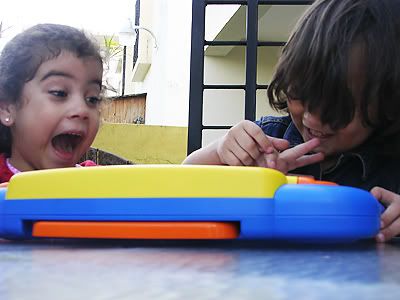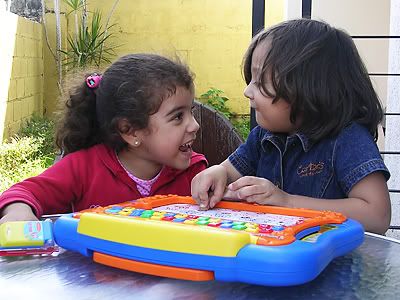 First fighting over the scooter, until I gave them another one: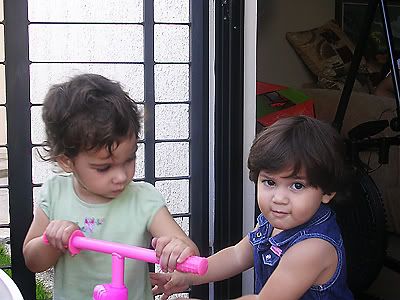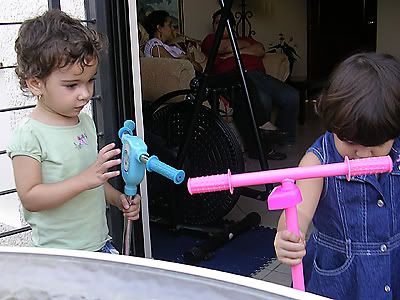 Going up the door!!!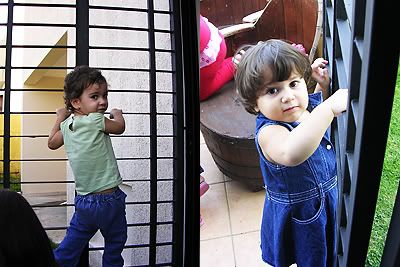 Mia chilling in her favorite place in the backyard!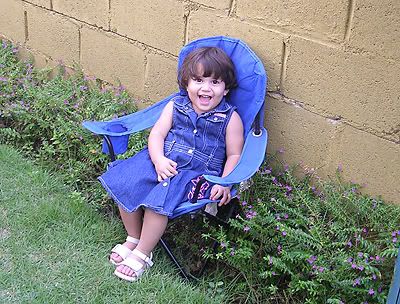 Group picture!!