The only thing scarier than my fever, was staying home alone with Mia and Mimi while being this sick!!! Hubby cant call off from work, and my mom fired her maid on Saturday, so it was just me and the girls!!
Thank God my body wasnt aching that much, but my head was about to explode. My poor girls were attached to the "tube" mostly all morning. Mia is not a big fan of the TV, but if you give her enough to snack, she will stay wathching it. I gave them both (out of desperation) things that I normally dont give them, but a sick mom gotta do, what a sick mom gotta do, right?
Mia ate candy and cheese sticks, and Mimi ate captain crunch and crackers!! I let Mimi eats crackers normally but just a little bit, this time I gave her all she wanted.
Here are two happy kids eating and watching Elmo: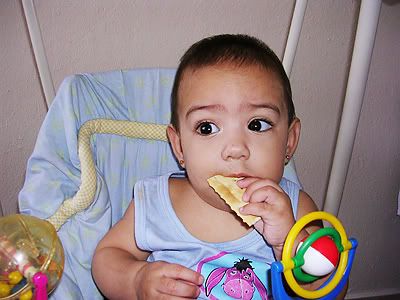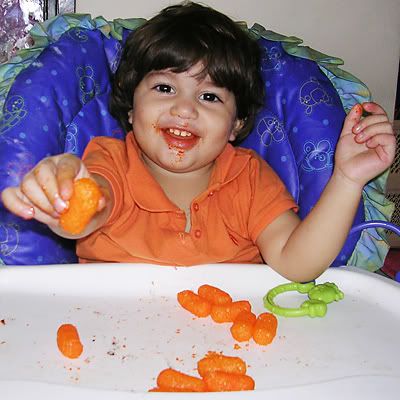 Noon and afternoon were a bit more difficult than the morning, and I dont think I have ever been more happy of hearing hubby's car getting in the garage!