This is the 6th San Valentine's Day that hubby and I are going to spent together, the 5th Valentine's Day that Gaby have been part of our lives, the second that Gaby have shared with her sister Mia, and it's the FIRST one as a family of five.
We love each other to pieces EVERY month, but having an excuse to make things to show each other how much we love, it's an oportunity that we cant let pass by. I have been planning to make lots of things for this month, and I will do whatever it takes to make them!
To do #1: Take pictures for Valentine's Card = DONE!
To do #2: Make Valentine's Card = DONE!
Happy Valentine's Month, From our girls to you: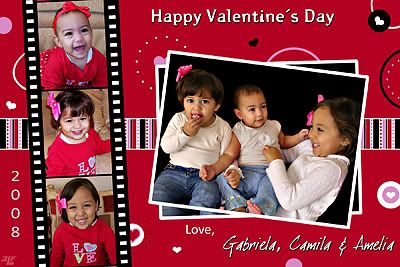 To do #3: Make the to-do list!