We promised Gaby that we were going to let her use the pool as a reward for her good behavior from yesterday at school. I put some diapers in the washer machine and hubby was supposed to hang them in the sun. So, while the machine was washing he set up the girls outside. Gaby came upstairs to ask for the bathing suits, so I put her one, and sent the other one downstairs WITH the camera, of course. I was going to miss it, but I wanted to see pictures AND videos!! All I could hear was their laughs and I could tell that they had a great time. Mimi didn't got in, but she was looking from her stroller, and having fun too!!
Mia was so excited when we let her in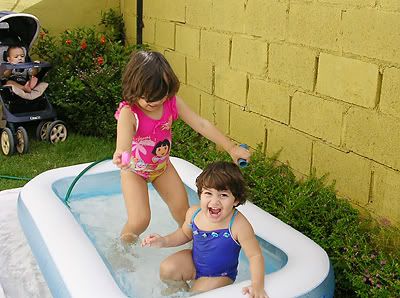 Mimi was watching them and smiling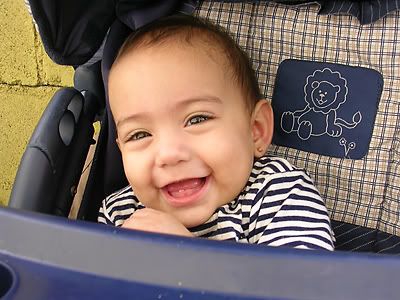 Mimi looking at the flowers too
Just having fun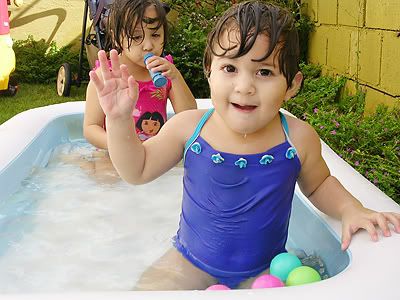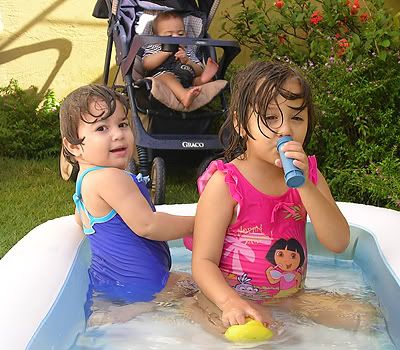 This picture is for you guys to have an idea of my mini-backyard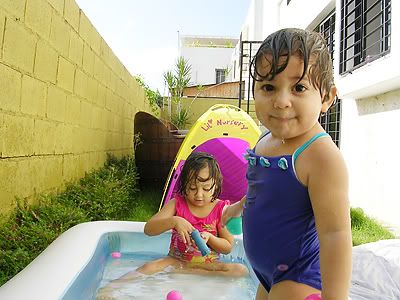 Splashing in the water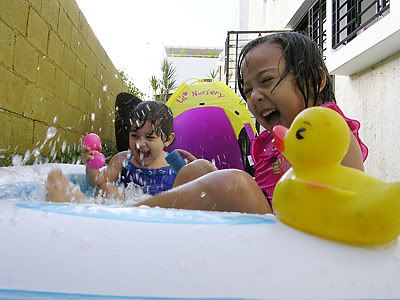 Eating some fruit loops in the tent
Gaby was freezing at the end!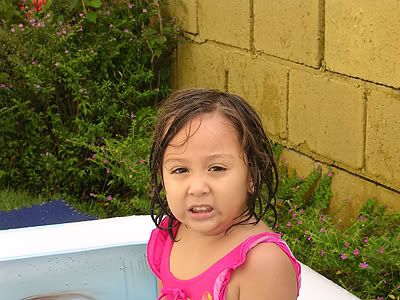 Hubby got the hang the diapers!!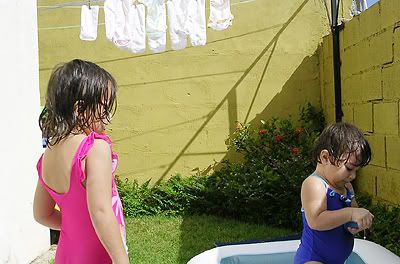 Now some videos…
Mimi reaching for some Froot Loops in her stroller
Gaby freezing... Mia kicking.... And Gaby saying Cheese to the camera (cause she thought hubby was just taking a picture).
Mimi stealing the camera!! Hubby couldn't take it away for a bit…