I have gotten so many compliments about my Valentine's Card that I think is fair that you guys know they REAL story behind it....
First: The solo pictures....
When Gaby was 2 years old my sister in law got her this beautiful Valentine's Dress: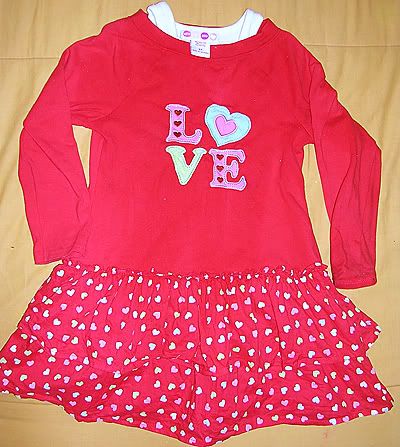 Take a closer look at look at the size: 3T...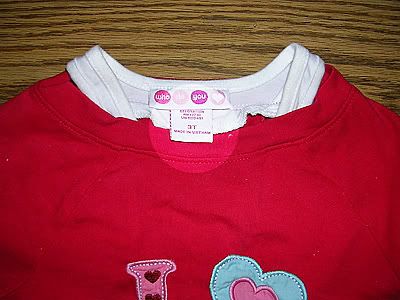 Mimi is size 6-9 months, Mia is size 18 or 24 months and Gaby is 5T... So, who got to wear the dress this year: ALL OF THEM!! Yes, we are not talking about the same dress in different sizes, Im talking about the same dress in size 3T.
Take a look at this picture of Mimi....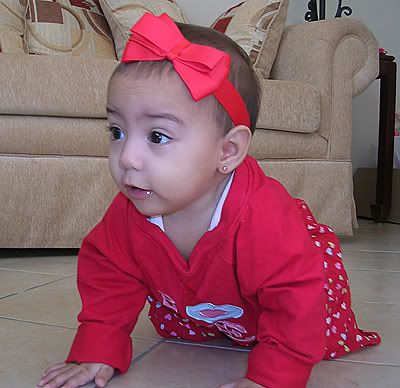 Pretty cute, uh? Now.... take a closer look: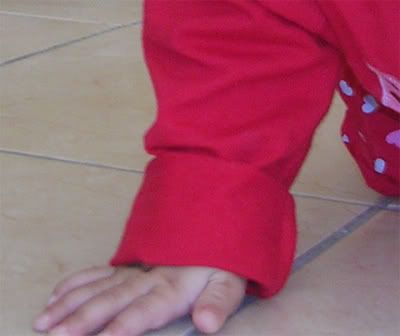 With Mia you cant tell much because it almost fits her but take a look at her sleeves: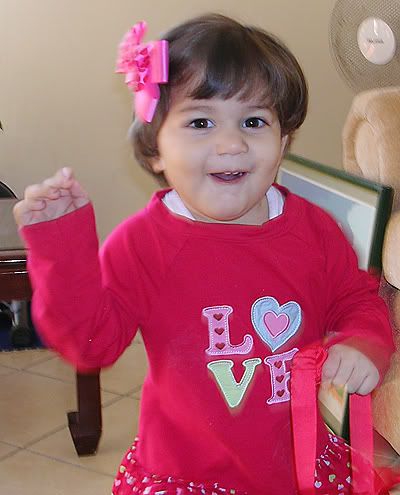 Now Gaby.... She is size 5T, and here she is in a size 3T dress: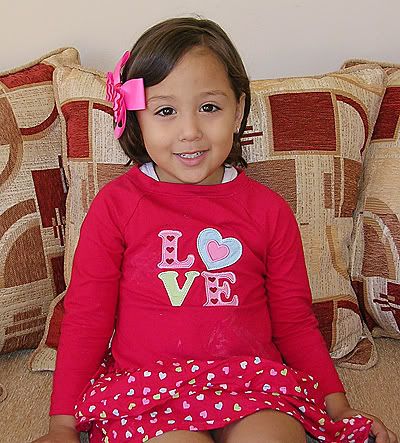 Now, take a closer look: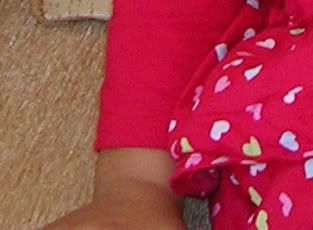 So, now that I mentioned it, you guys can notice it in the solo pictures: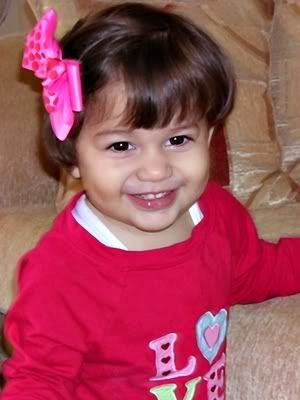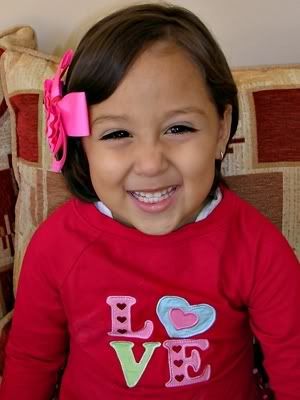 Now, the group picture.... I had to laugh at Heather comment of: "Congratulations on getting your picture"....
I was looking at white shirts for the girls to wear, but Mimi was getting desperate so I just put her the first thing I found: A pink shirt... So this is the picture that I used: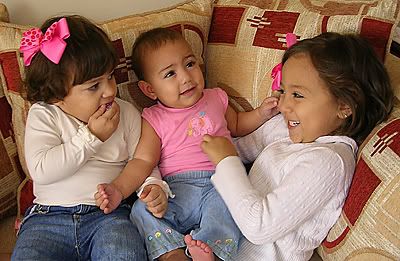 You can notice that I changed the shirt color and that the online face and body that stood in the picture was Gaby... Then, I put Mimi's face from this picture: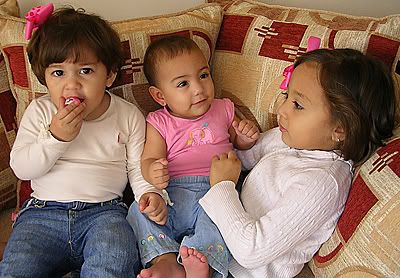 I was going to leave Mia like that, because that is what I normally get in a group picture... But, then I remembered that she wasnt looking in Christmas Cards, so I went back to that picture and bring part of her body and her face. She is not smilling and have a ball in her mouth (yes, a chocking hazard, bad mommy! I swear I took it away after the pictures, but it was the only way to keep her there), but at least she is looking.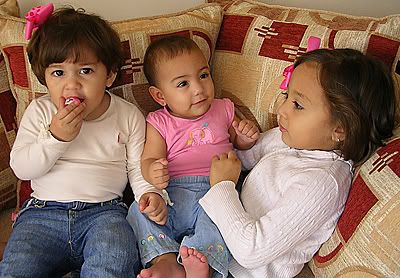 And this is the final result:
Shots?
It took me 12 shots to get Mimi's solo picture, 19 to get Mia's solo picture, 10 to get Gaby's solo picture, and 6 to get the group pictures.
Time of shooting:
2 and half hours, with a 15 minutes break of this: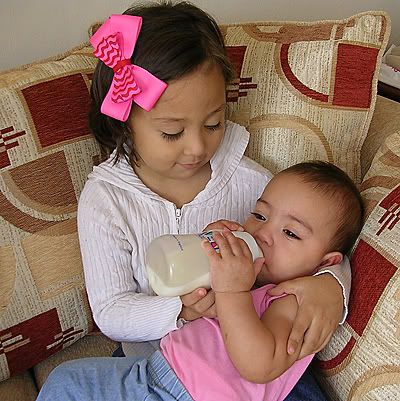 The bows the girls are wearing are from the ones that we gave away to the little girls that came to
Gaby's birthday party
in November.