Today was Gaby and hubby's school field day at 10am. Mimi was still with some fever, so I decided to take her to the lab... While hubby was getting Mia and Gaby ready for the field day, I was taking Mimi to the lab (Yaay for me being able to drive now). I also called my mom to asked her if she wanted to keep Mimi during the field day, as hubby needed to work for the field day, and I didnt want to be in the middle of the sun chasing Mia and Gaby, with poor sick Mimi on top of me.
So, we went to the lab and she was really brave... She cried a bit when they were taking the blood out, but they offered her a lolly pop and she calmed down right away... Then, I took her to my mom's house, pick up hubby and the girls, and then left to the field day.
It was a really great day!! The girls got to play in tons of games and win lots of prizes.... They also got to jump in a big trampoline (Mia was more interested than Gaby in it..... I guess Gaby prefers to jump in the bed).
Here are some random pictures.... I seriously love the first picture of Camila... She looks so relax with her beloved doll that she cant leave without.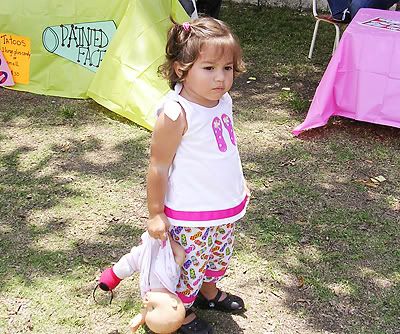 Jumping:
Face painting (the first and second try)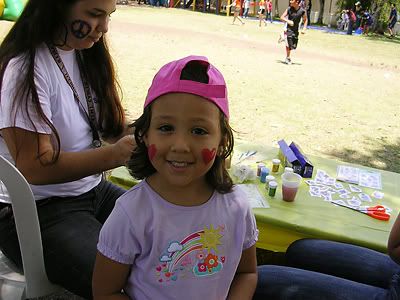 Having fun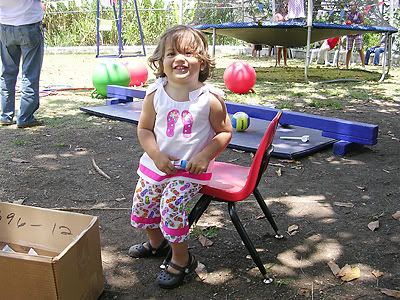 Hubby showing off his
Detroit Ignition
shirt... The team where the hubby of my friend
Heather
plays.
Playing soccer: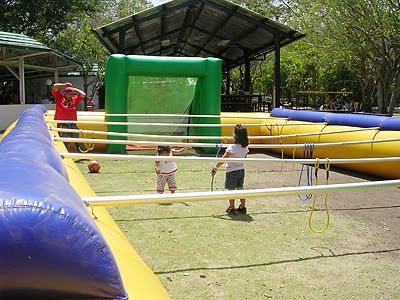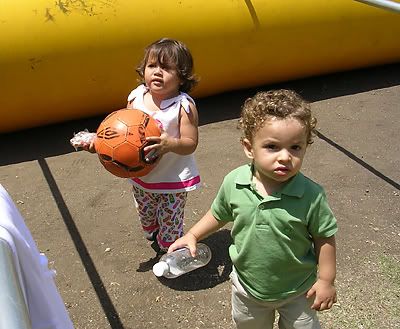 Camila in the entrance of a house that all the kids love