Last Friday, Camila wasnt really sure about what was going to happen, but yesterday, SHE KNEW. When we got to the school and realized I was leaving, she started crying. Luckily, it wasnt a "screaming bloody murder" crying as Gaby used to make... it was more like a "I want you to stay with me" crying. Just as Friday, everybody told me how happy she has spent both days, and that she stops crying a couple of minutes after I leave.
Today happened the same thing: She cried, and they said she stopped crying right away. The preschool principal, stopped by my building, and we were talking about how kids love to make us feel guilty (of course, we were just joking about it... we know it's not like that), and how they cry when the parents are there, and stop as soon as they leave. So, I sent my camera with her so she can take pictures and make videos...
I was the greatest idea ever. I must confess my heart melted when I saw the pictures and video. I have been having the feeling since a few month ago that she needed that interacion with kids her age, and away from us, but I just didnt really know how much she needed. You can SEE how happy and integrated she is already, and it's just her third day. They keep saying how she has integrated just great, and that she is acting like she belongs there. Enjoy the pictures and video just like we did!

Mia with the preschool principal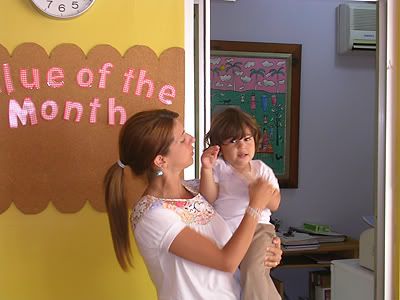 At the psicomotricity room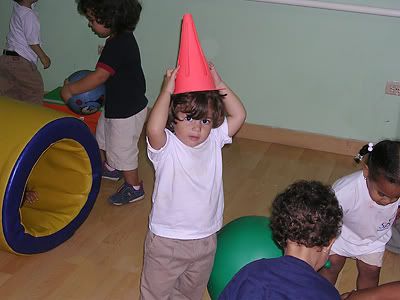 With the teacher's aid: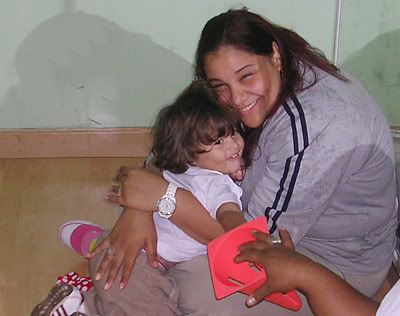 Just having fun: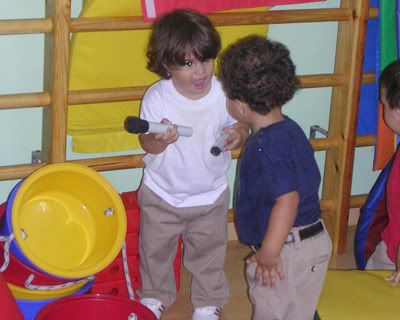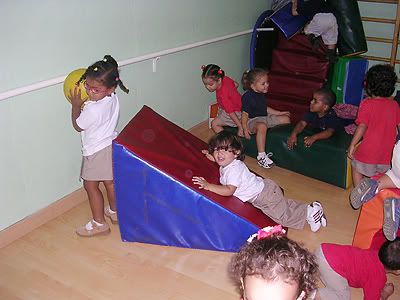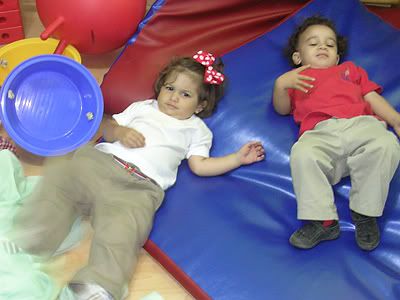 With another teacher's aide: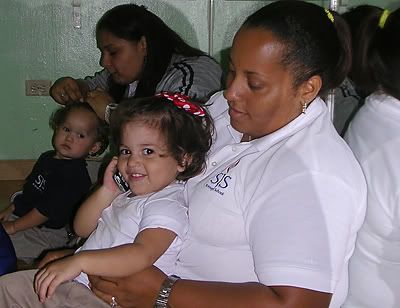 And here is the video... There is a part where somebody calls a girl named Gabriela, and Mia looked... LOL